According to a recent article on the Huffington Post, a 21-year-old Charlotte man was arrested by the Secret Service for posting threatening messages about President Barack Obama on Twitter during the Democratic National Convention (DNC). The man has been charged in a felony criminal complaint accusing him of threatening the president's life in five tweets published on September 3, 2012.
Authorities have said that the North Carolina resident, Donte Jamar Sims, was detained towards the end of the Democratic National Convention. Sims posted several messages on Twitter including one that clearly stated, "Ima Assassinate president Obama this evening!" on Labor day which was just a few days before President Obama arrived in Charlotte for the beginning of the DNC. Later Sims tweeted, "Ima hit president Obama with that Lee Harvey Oswald swag."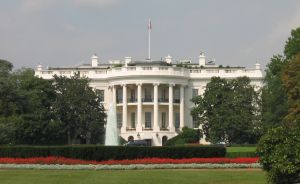 When a Twitter follower of Sims asked, "U serious??" in response to one of the Obama threats, Sims replied, "as a Heart Attack."
When Secret Service investigators paid Sims a visit they say he told them he hated the president and was under the influence of marijuana when he made his statements. Initially investigators said he was smiling and uncooperative but his mood changed when he was told how serious the offense was. Once he heard he would be arrested for what he did he wrote an apology.
North Carolina court records show that Sims was arrested in March of this year on a misdemeanor marijuana possession charge. He was also picked up last June for marijuana possession, carrying an invalid driver's license, and possessing drug paraphernalia.
Arnold & Smith, PLLC attorney, J. Bradley Smith, was consulted by Fox News Charlotte on this story. According to Mr. Smith, he does not believe this was something Sims intended to carry out but instead"…he was doing something foolish, trying to get attention and well he sure got it."
Given the severity of this alleged crime, it is certainly important that Sims look for experienced North Carolina criminal defense attorney. For this charge, Sims could face up to five years in prison.

The North Carolina lawyers at Arnold & Smith, PLLC will provide you with the best possible defense against any charges brought against you. For a free consultation, please call us today at (704) 370-2828.
Source
"Donte Jamar Sims Arrested For Alleged Obama Threats On Twitter," by The Associated Press, published at HuffingtonPost.com.
See Our Related Blog Posts
Charlotte Man Arrested for Presbyterian Hospital Attacks