According to an article on WCNC.com, fifty-one year-old Keith Allen Murray was arrested Thursday morning on University City Boulevard after he removed his electronic monitoring bracelet over the weekend. He was found by police while they were searching for Eric Dwayne Jones, another fugitive that had removed his electronic monitoring device.
Until Sunday, Murray had been wearing the monitor since he was released from jail on April 12, 2012 when he posted bond. He had been arrested on charges of larceny and breaking and entering. Since his April 12, 2012 release date, Murray was arrested two additional times, including one of those times for assault charges.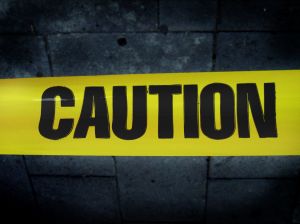 He is currently being held in a Mecklenburg County jail.
Charlotte-Mecklenburg Police have said they are still looking for Eric Dwayne Jones, 28. According to police, Jones removed his electronic ankle monitor by cutting it off one evening in the middle of last week.
Jones was last seen near the intersection of Freedom Drive and Toddville Road. He was released on a $50,000 bond on May 1, 2012 and had been wearing the monitor since that time. Jones was arrested in the first place thanks to armed robbery-related charges, including three counts of robbery with a dangerous weapon. CMPD records show that Jones has 22 Mecklenburg County arrests in his past, including nine arrests within the past three years.

Jones can now expect to add yet another charge to his long list: interfering with an electronic monitoring device. The recent episodes involving Jones and Murray are part of a larger trend of cutting off monitoring devices among those arrested in Charlotte this year. Jones represents the 23rd person to remove their monitor in 2012 alone. The number of suspects who have removed their monitoring devices this year is up over 25% when compared to this time in 2011.
The North Carolina criminal defense lawyers at Arnold & Smith, PLLC will provide you with the best possible representation. For a free consultation, please contact Arnold & Smith, PLLC today at (704) 370-2828.
Source
"CMPD seeks robbery suspect who cut off monitor," by April Bethea, published at WCNC.com.
See Our Related Blog Posts
Charlotte Man Arrested for Presbyterian Hospital Attacks