Charlotte Criminal Lawyer Brad Smith answers the question: "Should I ever plead guilty to a charge?"
Anyone who's even remotely familiar with the criminal justice system or, for that matter, television shows revolving around the criminal justice system, has likely heard of plea-bargaining. Plea bargains are deals reached between defendants and prosecutors, which allow both sides to avoid the uncertainty of trial. Though plea bargains are incredibly common in the United States, they aren't so common everywhere. Up until now, China's criminal justice system has never allowed the use of a plea bargain, something that's poised to change as of September 4th. To learn more about the recent changes in Chinese criminal law, keep reading.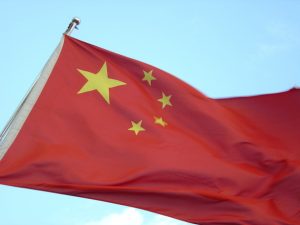 First things first, let's explain what a plea bargain is for those who are a little behind on their Law and Order. As we mentioned earlier, plea bargains are deals reached between the parties in a criminal case. Typically, plea bargains involve the defendant pleading guilty to a lesser charge than what prosecutors initially sought. Plea-bargaining is thus intended to be mutually beneficial. The defendant wins by getting reduced charges and a lighter sentence, while the prosecution gets a slam-dunk conviction without the risk of an acquittal at trial.
In the U.S., plea bargains are so common that they determine the outcome of the vast majority of criminal court cases. In fact, "vast majority" may be an understatement. According to recent statistics, 97 percent of all federal cases and 94 percent of all state cases end in plea bargains. Both sides have become risk averse and believe too much is at stake to turn a case over to a judge or jury.
In China, not so much. In fact, until the country's legislature approved the recent plea bargaining legislation, such a thing was unheard of. The National's People's Congress Standing Committee voted this past week to allow defendants to plead guilty in return for lesser charges, effectively authorizing the practice of plea bargaining.
The new measure will begin being rolled out on September 4th, though it's expected to take some time before the entire country gets on board. The plea bargaining effort will start with 18 pilot cities, including Beijing and Shanghai. This allows prosecutors in the largest cities to get used to the new system before smaller cities and towns are expected to comply. Initially, only those defendants facing jail terms of less than three years will be able to participate in the plea bargains.
Advocates of the change say that too many cases were moving forward with insufficient evidence, which wasted time and energy of prosecutors and courts and allowed suspects to avoid criminal conviction. The large number of people in China means that the courts are constantly overloaded and cases are frequently handled inefficiently. By allowing plea-bargaining, many hope that prosecutors and judges can devote less time to investigating and deliberating small cases, freeing them up for more important matters.
Others hope that plea-bargaining will encourage defendants to willingly confess to reduced criminal charges. Sadly, non-voluntary confessions aren't uncommon in China and often result from illegal interrogation tactics. Advocates for change say they are optimistic that the new plea bargain process will help avoid illegal extraction of confessions through torture.
If you or someone you know has been charged with a crime, please contact the experienced criminal defense attorneys at Arnold & Smith, PLLC. Our attorneys stand at the ready to defend you against state or federal charges. Please contact Arnold & Smith, PLLC today at (704) 370-2828   or find additional resources here.
About the Author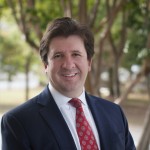 Brad Smith is a Managing Member of Arnold & Smith, PLLC, where he focuses on the areas of criminal defense, DUI / DWI defense and traffic defense.
Mr. Smith was born and raised in Charlotte. He began his legal career as an Assistant District Attorney before entering private practice in 2006.
In his free time, Mr. Smith enjoys traveling, boating, golf, hiking and spending time with his wife and three children.
Sources:
http://www.shanghaidaily.com/nation/Plea-bargaining-now-permitted-under-crime-law/shdaily.shtml
Image Credit:
http://www.freeimages.com/photo/china-flag-1418969
See Our Related Video from our YouTube channel:
https://www.youtube.com/user/ArnoldSmithPLLC?feature=watch
See Our Related Blog Posts: