Charlotte Criminal Lawyer Brad Smith answers the question:"What is an expungement?"
Starting December 1, 2017, a new North Carolina law will make the path to the expungement of non-violent criminal convictions significantly shorter and easier for individuals hoping for a clean slate. The wait time for qualifying felony and misdemeanor convictions will be considerably shortened, and the current restrictions on the number of dismissed or not guilty charges will be lifted creating an exciting opportunity for qualifying residents of the Charlotte and Lake Norman area.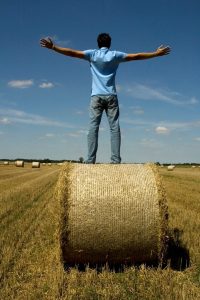 Convictions: Shorter waiting period
Under current law, a person with a first-time, non-violent felony or misdemeanor conviction is not eligible to petition for its expunction from his or her record until fifteen years after the date of conviction, or until the date the person has completed serving their corresponding sentence of imprisonment, probation and post-release supervision, whichever occurs later.
Under the new law, the wait time is reduced to ten years for first-time, non-violent felony convictions; the wait time for first-time, non-violent misdemeanor convictions will be reduced to five (5).
Qualifying convictions: New and current law
What qualifies as a "nonviolent" misdemeanor or felony eligible for expunction will not change. Under the most frequently-used expungement law for adult convictions, a qualifying felony must be either a Class H or Class I felony; it must not include assault as an essential offense element; it cannot be an offense that requires registration with the Sex Offender Registry; and it cannot be a drug offense involving methamphetamine, heroin, or possession with intent to sell or deliver (or actual sale or delivery of) cocaine. There are numerous other exclusions to the list of qualifying felony convictions, which makes it important to have the assistance of an experienced local criminal defense attorney in determining whether you are eligible to petition for expunction.
A qualifying misdemeanor must be a Class 3 through Class 1 misdemeanor—Class A1 convictions are not eligible. Neither are convictions for offenses involving driving while impaired, certain sex-related or stalking offenses, and offenses containing assault as an essential element.
There are special exceptions in North Carolina law for convictions entered before an individual's 18th or 21st birthday, depending on the offense. For example, a person convicted of a misdemeanor before their 18th birthday is eligible to petition for its expungement only two years after the date of conviction or completion of probation. These exceptions are left largely unchanged with the new law. However, these exceptions, and the myriad of different types of expungements that may be available, underscore the importance of enlisting the help of an experienced criminal defense attorney if you think that you may be eligible for an expungement.
Even under the new law, individuals still only get one shot at expunging a conviction. You can only expunge a qualifying conviction (or group of qualifying convictions if you were convicted of them in the same session of court and none of the offenses were alleged to have occurred after you had already been served on the other offenses) once. Because of the one-shot nature of conviction expungement, it will still be extremely important to have the aid of an attorney in determining what type of expungement best fits your situation.
Dismissed/Not Guilty Charges: Now unlimited
Another massive change the new law will bring about relates to charges for which a person was never convicted, either because the charge was ultimately dismissed, or because the person went to trial and was found Not Guilty. Even though these are not convictions, these charges can still act as a red flag on a person's applications for employment, higher education and a host of other scenarios where having a clean record is required.
Under the current law, a person is limited to a single expunction, meaning that they can only expunge one charge, or group of charges. (If the charged offenses were alleged to have occurred within the same 12-month period, or the charges were dismissed or findings of fact or law were made on them within the same term of court, they can be grouped together for current expungement purposes).
Under the new law, however, this "one-shot" rule will be history. Starting December 1, 2017, petitioners will be able to receive unlimited expungement of Not Guilty or dismissed charges, as long as they had not previously been convicted of a felony at the time of the charge.
Other changes
In a somewhat antithetical twist, under the new law prosecutors and law enforcement will be given electronic access to an individual's expunged records. However, prospective employers and higher education institutions will at least no longer be privy to this information once it is expunged from a person's record.
As mentioned above, both the new and existing expungement laws in North Carolina are rife with exceptions, qualifiers and requirements. It is important to consult with an experienced criminal defense attorney in determining whether you are eligible for expunction, and the best statute under which to petition for expunction. If you think that you may soon be eligible for an expungement and live in the Charlotte, Lake Norman area, please contact Arnold & Smith, PLLC today at (704) 370-2828   or find additional resources here.
About the Author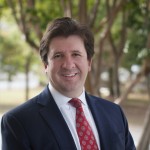 Brad Smith is a Managing Member of Arnold & Smith, PLLC, where he focuses on the areas of criminal defense, DUI / DWI defense and traffic defense.
Mr. Smith was born and raised in Charlotte. He began his legal career as an Assistant District Attorney before entering private practice in 2006.
In his free time, Mr. Smith enjoys traveling, boating, golf, hiking and spending time with his wife and three children.
Sources:
http://www.ncleg.net/Sessions/2017/Bills/Senate/PDF/S445v0.pdf
Image Credit:
http://www.freeimages.com/photo/harvest-freedom-2-1058267
See Our Related Video from our YouTube channel:
https://www.youtube.com/user/ArnoldSmithPLLC?feature=watch
See Our Related Blog Posts: