Board Certified Family Law Specialist Matt Arnold answers the question: "How is social media evidence used in divorce proceedings?"
When we think of arguments involving the First Amendment and free speech, we often conjure up images of brave people taking stands on important topics. There are a number of landmark Supreme Court cases devoted to the subject, all examples of the power of the Constitution, which permits citizens to stand up and say or do what they want, even if it's unpopular.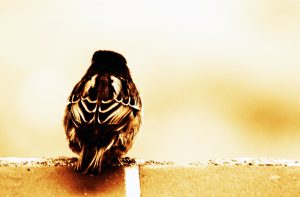 Though free speech evokes these lofty ideals, a recent case in Georgia shows that sometimes, free speech is not so high and mighty. In a case unlikely to bring a tear to anyone's eye, the Georgia Supreme Court recently issued a ruling in a case involving a man who was charged with disorderly conduct after flipping a bird at his pastor. Though the facts of the case are not terribly inspirational, the result is an important confirmation of the enduring power of free speech.
The case began back in August of 2014 in a small town outside of Atlanta known as Flowery Branch. A group had gathered for services one evening as the 12Stone Church when the pastor, Jason Berry, asked that any teachers in the audience stand. The goal of the call out was to recognize those performing important work and to ask the congregants to pray for them to have a successful school year. Though the act seemed innocuous, one man, David Freeman, who home schooled his children, disagreed.
Freeman leaped out of his seat, stood and raised a middle finger in the air. As he did so, he glared at Pastor Berry and began screaming at those gathered not to send their kids to "evil public schools". Freeman went on to ask the congregants not to allow Satan to raise their kids. The church's minister of music turned up the volume on the music to try and drown out Freeman, which succeeded in driving Freeman out of the sanctuary.
The incident troubled Pastor Berry and some congregants who then called the police. Berry spoke with Freeman in the lobby and said that he ought to be ashamed of himself for acting that way in church. A local sheriff's deputy later arrived and ended up charging Freeman with disorderly conduct.
In Georgia, disorderly conduct is a misdemeanor offense. Freeman was eventually convicted, given the overwhelming evidence that he had done what he was accused of doing. As a result, Freeman was sentenced to a year on probation and required to pay a relatively small $270 fine. Given the relatively minor penalties, that would ordinarily have been the end of the story, but not for Freeman, who believed he had done nothing wrong and felt strongly enough to challenge his conviction.
Freeman's initial argument on appeal was that Georgia's statutory definition of disorderly conduct is too vague. The law says that to qualify as disorderly conduct, a victim must be placed in reasonable fear of the safety of the person's life, limb or health. Given this expansive language, the disorderly conduct charge could be used to prosecute a wide array of people for otherwise normally and socially acceptable actions.
The Georgia Supreme Court ended up disagreeing with Freeman's argument that the disorderly conduct statute was vague. Though Freeman lost that point, he won on something even more important. The Court decided that his actions should not have violated state law because they did not constitute an actual threat to anyone. The threatening action, according to the Supreme Court, was the obscene gesture of raising his middle finger. According to the court, the act of raising one's middle finger is not, by itself, a true threat. The Court then explored the history of flipping a bird, showing that it dates back to ancient Greece. Though it may be crude, the gesture is used to express contempt, anger or protest and is thus a form of expression that is and should be protected by the First Amendment. The ruling, to the surprise of some, was unanimous.
If you or someone you know has been charged with a crime, please contact the experienced criminal defense attorneys at Arnold & Smith, PLLC. Our attorneys stand at the ready to defend you against state or federal charges. Please contact Arnold & Smith, PLLC today at (704) 370-2828   or find additional resources here.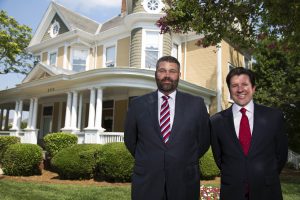 The criminal defense attorneys at Arnold & Smith, PLLC make it their mission to zealously defend their clients on a wide range of criminal matters at both the state and federal levels. These matters may include any charge from traffic offenses; DWI/DUI; drug charges (from simple possession to possession with intent to distribute and trafficking); gun permit denials; weapons offenses; and property crimes (larceny, breaking and entering, robbery, fraud, embezzlement, white collar offenses); to sexually related offenses (indecent exposure; sexual assault, crimes against nature, removal from sex offender registry); and violent crimes (domestic violence; assault; manslaughter; homicide, murder). Other legal issues that Arnold & Smith, PLLC criminal clients may be facing include restraining orders, restraining order and probation violations, expungements; appeals; and immigration issues related to criminal charges. Our criminal defense attorneys are passionate about ensuring that individuals empower themselves by being informed about their constitutional rights, and stand at the ready to fight in the defense of those facing criminal charges.
Sources:
http://www.ajc.com/news/local/court-flipping-bird-pastor-doesn-put-you-behind-bars/8ucFVFqgxwHH82B21tZPAM/
Image Credit:
http://www.freeimages.com/photo/waiting-1525825
See Our Related Video from our YouTube channel:
https://www.youtube.com/user/ArnoldSmithPLLC?feature=watch
See Our Related Blog Posts: