Charlotte Criminal Lawyer Brad Smith answers the question: "What is the difference between a misdemeanor and a felony?"
Donald Trump has been all over newspapers and cable news in recent weeks and, though he generally loves media attention, he'd probably prefer it if he weren't. A leaked tape of lewd conversations with a former entertainment news anchor spiraled into more serious accusations concerning unwanted sexual contact with more than 10 different women over the past several decades. The women say they were prompted to come forward with their accounts after Trump denied ever having acted on his comments.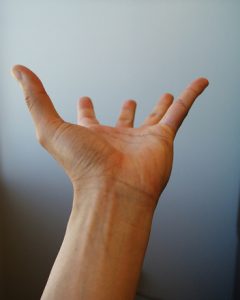 Troubling to many is that the conduct he stands accused of is far more than mere locker-room talk. Instead, Trump is said to have groped, fondled and kissed women without their consent. Though there have been many stories recently about the political damage the accusations have caused Trump's presidential campaign, there has been little discussion of the legal implications of the alleged groping. To find out more about whether there are any criminal implications, keep reading.
Is groping against the law?
Generally, yes. That said, each state defines these things in different ways. For instance, in New York, where some of the incidents are alleged to have occurred, forcible touching is considered a misdemeanor offense. This occurs when someone forcibly touches the intimate parts of another person for the purpose of inflicting abuse or gratifying their own desires. In Florida, another location of alleged abuse, this would likely fall under the misdemeanor battery heading, something that happens when one person touches another person against his or her will.
Are people ever charged with groping offenses?
It's hard to know with any degree of certainty given the lack of a database tracking such offenses. Experts say that it is typically rare for prosecutors to pursue cases involving groping if that is the only issue at play. Often, forcible touching or battery accompany other more serious charges, like rape, but seldom stand on their own.
What's the penalty for groping?
Let's say there was sufficient evidence that groping occurred and a prosecutor decided to take the risk of filing charges, what's the potential penalty? In New York, forcible touching is considered a Class A misdemeanor and comes with up to a year behind bars and three years of probation. Additionally, a person convicted can be ordered to pay a $1,000 fine. In Florida, a battery conviction is a first-degree misdemeanor, and also allows for sentences of up to a year in jail and a $1,000 fine.
Can people file civil suits?
Absolutely. If you've been the victim of battery or other criminal acts you can file civil claims against the person responsible arguing that you were the victim of offensive contact without consent. That said, these kinds of lawsuits rarely occur given the cost involved. Those that are brought are almost always resolved out of court with confidential settlement agreements.
Can charges be brought against Trump?
No, at least not involving the women who have currently come forward. The problem is the statute of limitations is very short for these kinds of offenses. In New York, the statute of limitations is two years for criminal prosecution of a misdemeanor and only one year for filing a civil lawsuit. In Florida, prosecutors have two years to bring criminal charges and plaintiffs have four years to file a civil suit.
If you or someone you know has been charged with a crime, please contact the experienced criminal defense attorneys at Arnold & Smith, PLLC. Our attorneys stand at the ready to defend you against state or federal charges. Please contact Arnold & Smith, PLLC today at (704) 370-2828   or find additional resources here.
About the Author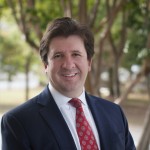 Brad Smith is a Managing Member of Arnold & Smith, PLLC, where he focuses on the areas of criminal defense, DUI / DWI defense and traffic defense.
Mr. Smith was born and raised in Charlotte. He began his legal career as an Assistant District Attorney before entering private practice in 2006.
In his free time, Mr. Smith enjoys traveling, boating, golf, hiking and spending time with his wife and three children.
Sources:
http://www.nytimes.com/2016/10/19/us/politics/donald-trump-has-been-accused-of-groping-but-what-does-the-law-say.html
Image Credit:
http://www.freeimages.com/photo/expressive-hands-9-1461682
See Our Related Video from our YouTube channel:
https://www.youtube.com/user/ArnoldSmithPLLC?feature=watch
See Our Related Blog Posts: