Charlotte Criminal Lawyer Brad Smith answers the question: "Can I be arrested without evidence against me?"
The term "riot" is a sensitive one in many cities across the nation these days, including in the Queen City. Charlotte-Mecklenburg Police arrested at least 72 people over the six (6) days of protests and riots that occurred after the police shooting of Keith Lamont Scott last month.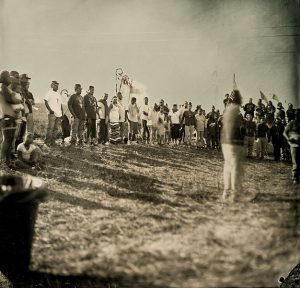 Freedom of speech and the press is also a contentious topic, both nationwide and locally. Whether it's flying accusations that the press is rigging the presidential election, or the $1.5 million libel verdict levied against the News & Observer and one of its reporters in Raleigh (see our personal injury blog for more discussion on that), it seems as though everyone is talking about these issues.
In positive news involving both topics, one journalist who was facing years in the federal penitentiary for covering the Dakota Access Pipeline protests has had her rioting charges dismissed.
Prosecutors alleged that Amy Goodman participated in a riot through her coverage of the controversial oil pipeline project, which cuts through tribal lands and has been strongly protested by thousands of Native Americans and environmental activists.
Goodman, executive producer and host of Democracy Now!, filed a report against the pipeline earlier this month and was physically present while she covered the protests live. Charges were filed against her after she reported on a clash between security officers and protestors, who used dogs and pepper spray in attempts to disperse the peaceful protest.
The judge, however, didn't buy the prosecutor's claims that Goodman's coverage amounted to participating in a riot.
It remains to be seen whether other journalists arrested for similar charges will have similar endings.
Independent filmmaker Deia Schlosberg is still facing 45 years in prison for filming the equally nonviolent #ShutItDown protest in Walhalla, North Dakota that was being held in solidarity with the pipeline protests.
The Standing Rock Sioux Tribe, who would be the most physically impacted by the pipeline project, has been leading the charge to shut down the 1, 172-mile pipeline. The tribe says the pipeline would cut through their ancestral lands, bulldoze a tribal burial site, and threaten their drinking water.  Nearly 100 other tribes from the United States and Canada have joined the Standing Rock Sioux Tribe in resisting the project.
If completed, the $1.8 billion pipeline would carry about 500,000 barrels of crude oil per day from North Dakota's oil fields to Illinois, where it would intersect with an existing pipeline and carry the oil down to Texas.
Schlosberg, Goodman and other journalists covering the issue have depicted with video and written coverage an increasingly militarized police presence along the pipeline. A picture Goodman took that showed a police dog with its mouth and nose smeared with the blood of one of the protestors went viral.
Federal riot law prohibits using any facility of interstate commerce to televise with the intent to encourage, aid or abet a riot. "Riot" is used to encompass a public disturbance involving three (3) or more people and an act of violence.
However, no reports have indicated that pipeline protestors were actually violent towards law enforcement in the events Goodman or Schlosberg were covering. The First Amendment also protects freedom of the press and freedom of assembly.
If you or someone you know has been charged with a crime, please contact the experienced criminal defense attorneys at Arnold & Smith, PLLC. Our attorneys stand at the ready to defend you against state or federal charges. Please contact Arnold & Smith, PLLC today at (704) 370-2828   or find additional resources here.
About the Author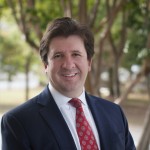 Brad Smith is a Managing Member of Arnold & Smith, PLLC, where he focuses on the areas of criminal defense, DUI / DWI defense and traffic defense.
Mr. Smith was born and raised in Charlotte. He began his legal career as an Assistant District Attorney before entering private practice in 2006.
In his free time, Mr. Smith enjoys traveling, boating, golf, hiking and spending time with his wife and three children.
Sources:
http://money.cnn.com/2016/10/17/media/amy-goodman-riot-charge-north-dakota/
http://www.reuters.com/article/us-usa-canada-pipeline-filmmaker-idUSKCN12D2RF
http://www.motherjones.com/environment/2016/10/amy-goodman-dakota-access-pipeline-press-freedom
Image Credit:
https://commons.wikimedia.org/wiki/File:Dakota_Access_Pipeline_%22Elder_Addressing_Crowd%22.jpg
See Our Related Video from our YouTube channel:
https://www.youtube.com/user/ArnoldSmithPLLC?feature=watch
See Our Related Blog Posts: