Charlotte Criminal Lawyer Brad Smith answers the question: "How is getting charged with a crime on a college campus different from being charged off campus?"
Anyone with access to the internet has likely heard about the mess Ryan Lochte and his fellow American Olympic swimmers recently got themselves into in Brazil. The group of four Olympians initially claimed that they were the victims of a robbery, appearing to be yet another example of how Rio is a dangerous place. Days later, a different story began to emerge, one which seems to indicate the group was behaving more like spoiled frat boys than heroic Olympians.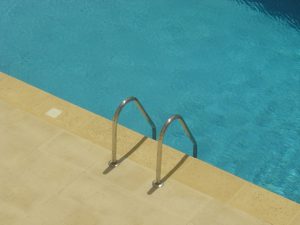 Statements from Lochte have undergone a radical transformation in the past week. Initially, Lochte gave interviews discussing the harrowing robbery, even mentioning that a gun had been held to his forehead. The claim, put forward by the four swimmers, was that someone impersonating a police officer had robbed their taxi and taken their money and belongings. Rio police began to get suspicious after Lochte and the others had trouble remembering certain aspects of the robbery or explaining why their cellphones hadn't been stolen. As the authorities unraveled the story, Lochte left Rio to return to the U.S., while two other swimmers were pulled off a plane to stay and answer questions. It was eventually uncovered that they'd vandalized a public bathroom and that a private security guard had confronted them to pay for the damage they'd done.
The question that many have now is where things stand legally. Could Lochte and the others face criminal charges? If so, will they end up in jail? The first thing to understand is that though each of the men stands accused of the same misbehavior, the results could largely depend on their present geographic location.
First things first, what are the men being accused of? Police in Brazil say the group is guilty of filing a false police report. In Lochte's case, experts believe it is highly unlikely he would ever face criminal penalties related to the false statement. The reason for this is that Lochte left the country before any charges could be formally filed. Because he is now in safely in the U.S. (where he hasn't committed any crime), he could only face charges in Brazil if the U.S. authorities agreed to arrest and return him against his will. Something like this would only happen as a result of an extradition request from Brazilian prosecutors. Even if prosecutors asked, it doesn't mean the U.S. would agree, whether extradition occurs depends on the nature of the crime alleged to have been committed. In this case, filing a false report is not especially serious (resulting in misdemeanor charges in the U.S.) and thus very unlikely to result in a grant of extradition.
For the swimmers detained in Brazil, it's a different story. Though Olympians are frequently referred to as ambassadors, this title is in name only. Olympians receive no immunity from arrest or prosecution and can be arrested and charged just like any other person. If prosecutors decide to bring criminal charges, the will experience the Brazilian justice system (and its multitude of problems) along with every other Brazilian.
Though charges against the swimmers are certainly possible, many believe the Brazilian authorities were looking mainly for vindication. Lochte's embarrassment appears to have given them just that and, now that the four have been made examples of boorish behavior, many believe charges will ultimately be dropped in the spirit of international cooperation. Though they may be forced to pay fines or admit guilt, it's highly unlikely that any of the four end up serving time in a Brazilian prison.
If you or someone you know has been charged with a crime, please contact the experienced criminal defense attorneys at Arnold & Smith, PLLC. Our attorneys stand at the ready to defend you against state or federal charges. Please contact Arnold & Smith, PLLC today at (704) 370-2828   or find additional resources here.
About the Author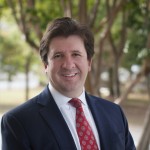 Brad Smith is a Managing Member of Arnold & Smith, PLLC, where he focuses on the areas of criminal defense, DUI / DWI defense and traffic defense.
Mr. Smith was born and raised in Charlotte. He began his legal career as an Assistant District Attorney before entering private practice in 2006.
In his free time, Mr. Smith enjoys traveling, boating, golf, hiking and spending time with his wife and three children.
Sources:
http://www.cnbc.com/2016/08/21/olympic-swimmer-ryan-lochte-admits-over-exaggerating-in-robbery-tale.html
Image Credit:
http://www.freeimages.com/photo/swimming-pool-1493115
See Our Related Video from our YouTube channel:
https://www.youtube.com/user/ArnoldSmithPLLC?feature=watch
See Our Related Blog Posts: