Charlotte Criminal Lawyer Brad Smith answers the question: "Do I need to hire an attorney if I have been falsely accused?"
A man from North Carolina had a firsthand experience with neighboring South Carolina's sweeping civil forfeiture law and is now suing to try and recover the property that he says was unjustifiably taken from him. The case illustrates a broader concern about the way law enforcement authorities in South Carolina and elsewhere use generous civil forfeiture laws to pad their bank accounts. Critics say the forfeitures are more about profit than protecting local communities and are calling for action to draw limits on when and how the laws can be used.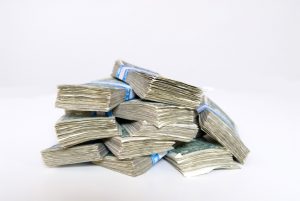 The case involving the North Carolina man began when police stopped a driver for traffic violations, including speeding and following too closely. Police say that a drug dog was called to walk around the vehicle after officers noticed a gun in the man's glove compartment. The authorities claim the dog detected the presence of illegal drugs, something the driver vehemently disputes. Either way, the man was never charged with a crime, yet the money he was carrying was seized by officers.
The driver says he explained to the police that he had $29,000 in cash in a bag in the car and that the money was related to his work managing musical acts. He says that police didn't believe the explanation and decided that the cash may be related to a crime and seized every last dollar. The man has now sued the local police department and claims that officers coerced him into signing an affidavit, which appears to indicate that he agreed to turn over control of the money. The lawsuit claims the police have taken no criminal action against him and that they have no reason to seize the money. As a result, the man is asking for the return of his cash and for damages relating to the traffic stop and subsequent civil forfeiture.
The case involving the seized cash is, to many people's surprise, all too common an occurrence in South Carolina. According to recent news reports, law enforcement agencies in South Carolina raked in $22.7 million in forfeiture revenue in the last five years alone. The huge sum has been used to supplement increasingly tight budgets, paying overtime, funding operations and buying weapons and other supplies. The money becomes an additional and, in some cases, badly needed source of revenue for police departments that are frequently stretched too thin. Civil forfeiture laws in South Carolina allow police to seize assets that they suspect are related to the commission of a crime.
Critics say South Carolina's laws are far too broad and accuse the state of allowing forfeiture without sufficient evidence of criminal action. One group who has been very critical of the state's civil forfeiture laws is the Institute for Justice, which gave South Carolina a D-minus for its high rate of civil forfeiture. The group says law enforcement agencies in the state focus more on making money than fighting crime. The laws can create bad incentives for officers who stand to personally gain (by way of better tools and increased overtime) from seizing property.
One big problem with South Carolina's law is that property owners have an uphill battle to get back their property. The state offers little protection to the rightful owners who must hire an attorney and prove that anything taken was not forfeitable. Bizarrely, the burden of proof falls on the property owner, not the police. Something else many people might be shocked to learn is that a person does not have to be convicted of a crime to have property seized. In fact, a person can be charged and acquitted and still have the property taken related to that charge seized by law enforcement agencies. States like New Mexico and Florida have recently taken action regarding the issue of civil forfeitures and passed laws protecting property owners. Both states now require a person to be convicted of a crime before his or her property can be seized.
If you or someone you know has been charged with a crime, please contact the experienced criminal defense attorneys at Arnold & Smith, PLLC. Our attorneys stand at the ready to defend you against state or federal charges. Please contact Arnold & Smith, PLLC today at (704) 370-2828   or find additional resources here.
About the Author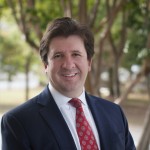 Brad Smith is a Managing Member of Arnold & Smith, PLLC, where he focuses on the areas of criminal defense, DUI / DWI defense and traffic defense.
Mr. Smith was born and raised in Charlotte. He began his legal career as an Assistant District Attorney before entering private practice in 2006.
In his free time, Mr. Smith enjoys traveling, boating, golf, hiking and spending time with his wife and three children.
Sources:
http://www.wyff4.com/news/Man-files-lawsuit-against-Sheriff-Chuck-Wright-wants-his-money-back/41171666
http://www.wyff4.com/news/sc-police-agencies-rake-in-millions-from-civil-forfeitures/41212434
Image Credit:
http://www.freeimages.com/photo/stack-of-cash-1182876
See Our Related Video from our YouTube channel:
https://www.youtube.com/user/ArnoldSmithPLLC?feature=watch
See Our Related Blog Posts: