Charlotte Criminal Lawyer Brad Smith answers the question: "I was found not guilty of a charge, buy my record still shows the charge. What is going on?"
Most people would instinctively assume that secretly recording a woman wearing a skirt from below would qualify as some kind of crime. The act is undoubtedly inappropriate, disturbing and invasive. Though these things would appear to indicate criminal activity, a recent appeals court in Georgia confirmed that, at least in that state, taking such "upskirt" videos is not illegal.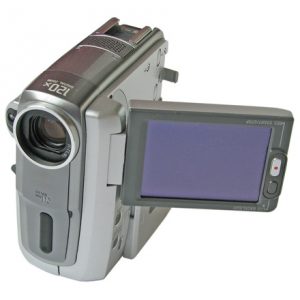 The case at issue began back in 2013 when Brandon Gary, a grocery store clerk, was arrested for recording a woman shopping in her local Publix. The woman says she first noticed Gary bent down pretending to tie his shoes and, though she felt uncomfortable, didn't realize anything was amiss until she caught him bent over a second time, this time with a cellphone pointed underneath her skirt.
The woman left the store, but returned shortly thereafter and filed a complaint. The store footage showed that Gary had aimed his cellphone's camera under the woman's skirt at least four times during her trip around the store. Gary was arrested and charged with invasion of privacy and ultimately convicted and sentenced to five years probation.
Though the video footage showing Gary recording the footage would seem to be ironclad, Gary's criminal defense attorney appealed the conviction, arguing that though his client may have behaved in an unsavory way, the action wasn't technically illegal in Georgia. In fact, the attorney said that no law on the books would prevent a person recording another person in a public place, even if that video is of a sensitive area, such as up a person's skirt.
Gary was initially convicted of invasion of privacy, a law in Georgia, which says it is illegal for anyone, without consent, to photograph or record another person in any private place that is ordinarily out of public view. Many states have similar laws, which seem dated given today's technology and, as a result, have made changes to modernize their criminal code. Recently, legislators in Massachusetts, New Jersey and Texas have passed new laws that specifically criminalize behavior such as taking upskirt videos.
The Georgia Court of Appeals read the language of the law and then voted 6-3 in favor of tossing Gary's conviction. The majority of the court said that the definition of a "private place" does not include certain parts of a person's body. Instead, it refers to geography, meaning a person in their home or a bathroom stall. The Court noted that a person in these places could reasonably expect to be safe from recording. A person walking around a grocery store would not have the same expectation of privacy.
Legislators in Georgia say they are prepared to take action to fix this seemingly large loophole. To ensure that Gary and others who engage in upskirting are appropriately punished, lawmakers will need to draft language making clear that the recording of videos of sensitive parts of a person's body is also a crime.
If you or someone you know has been charged with a crime, please contact the experienced criminal defense attorneys at Arnold & Smith, PLLC. Our attorneys stand at the ready to defend you against state or federal charges. Please contact Arnold & Smith, PLLC today at (704) 370-2828   or find additional resources here.
About the Author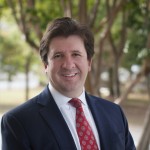 Brad Smith is a Managing Member of Arnold & Smith, PLLC, where he focuses on the areas of criminal defense, DUI / DWI defense and traffic defense.
Mr. Smith was born and raised in Charlotte. He began his legal career as an Assistant District Attorney before entering private practice in 2006.
In his free time, Mr. Smith enjoys traveling, boating, golf, hiking and spending time with his wife and three children.
Sources:
http://www.myajc.com/news/news/state-regional/court-says-upskirting-not-a-crime-in-georgia/nr2N3/
Image Credit:
http://www.freeimages.com/photo/digital-camera-1-1424592
See Our Related Video from our YouTube channel:
https://www.youtube.com/user/ArnoldSmithPLLC?feature=watch
See Our Related Blog Posts: