Charlotte Criminal Lawyer Brad Smith answers the question: "What is the difference between a misdemeanor and a felony?"
After a plot straight from the popular sitcom Seinfeld went awry, a Michigan man is facing five (5) years in prison for a felony count of beverage return of non-refundable bottles.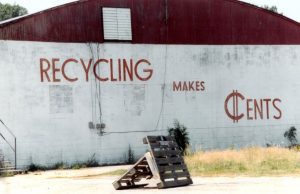 Even though recyclables don't fetch any sort of cash down in North Carolina, we're all probably familiar with the scheme; ten states currently have so-called container deposit legislation that offer per-bottle cash refunds for returned recyclables. The "deposit" cost is tacked onto individual beverages purchase prices on the front end
The programs are designed to encourage recycling, and statistics indicate they pay off; Michigan's container deposit program is the most well-known, with its $0.10-per bottle deposit the highest cash return available in the States. The state's recycle rate for beverage containers is also among the highest in the nation.
Despite all their benefits, the recyclables-for-cash programs also come with rules, violation of which can land you in deep trouble with the law.
Brian Everidge of Michigan is accused of attempting to "return" more than 10,000 bottles from other states earlier this year.
A state trooper pulled Everidge's rented Budget box van over for speeding, only to be immediately suspicious at what he saw packed in the back: plastic bags bursting at the seams with thousands and thousands of aluminum cans. The trooper later indicated that he did not think there was room for even another five cans in the back of the box van.
According to the officer, Everidge told the trooper that the cans were from Kentucky and that he intended to return them…he just didn't say where.
The story didn't convince the state trooper. Kentucky doesn't have a container deposit program, and was a good two states' back on the man's journey. Everidge was 75 miles over the Michigan border, a fact that will be relevant in his defense to the felony charge.
At the hearing where the court found probable cause that Everidge violated the law, his defense attorney argued that his client's actions did not meet the legal threshold for "attempting" to deliver the cans for the deposit refund.
Attempted crimes are criminalized, although usually to a lesser extent than the completed goal offense. What actions constitute an attempt can sometimes be a legal grey area, because the law cannot prohibit mere thoughts that have not yet led to physical action. Some acts of preparation, such as gathering tools needed for a break-in, have been held to be sufficient to prosecute attempt crimes, however.
Renting a box van and driving it across state lines could very well be enough for Everidge's judge to find attempt here.
Michigan's record deposit rates have attracted scammers for years, especially along the state borders. However, penalties for violation are usually aimed at commercial vendors, not individuals. The prosecutor for the case said that his office "had never seen a case like this."
If successful, Everidge's efforts would have netted him about $1,000. Meanwhile, the felony with which he is charged carries a maximum penalty of up to five (5) years imprisonment and a fine of up to $5,000.
If you or someone you know has been charged with a crime, please contact the experienced criminal defense attorneys at Arnold & Smith, PLLC. Our attorneys stand at the ready to defend you against state or federal charges. Please contact Arnold & Smith, PLLC today at (704) 370-2828   or find additional resources here.
About the Author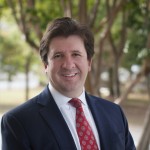 Brad Smith is a Managing Member of Arnold & Smith, PLLC, where he focuses on the areas of criminal defense, DUI / DWI defense and traffic defense.
Mr. Smith was born and raised in Charlotte. He began his legal career as an Assistant District Attorney before entering private practice in 2006.
In his free time, Mr. Smith enjoys traveling, boating, golf, hiking and spending time with his wife and three children.
Sources:
https://www.theguardian.com/us-news/2016/jul/24/michigan-bottle-deposit-recycling-seinfeld
Image Credit:
http://www.freeimages.com/photo/recycling-makes-cents-1539973
See Our Related Video from our YouTube channel:
https://www.youtube.com/user/ArnoldSmithPLLC?feature=watch
See Our Related Blog Posts: