Charlotte Criminal Lawyer Brad Smith answers the question: "Should I ever plead guilty to a charge?"
Though there's been surprisingly little coverage, experts say that this year appears to serve as yet more proof that American's interest in using the death penalty as an instrument of criminal punishment may be in decline. There's been no specific legal or legislative reason for the shift, but those who follow the issue closely say it's clear  society has begun to change, slowly at first and now more quickly, leading to a potentially important evolution in the criminal justice system.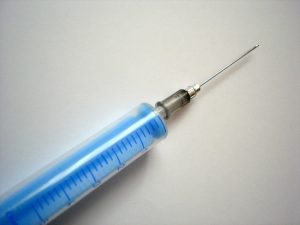 The first number worth discussing is the total number of executions performed this year in the U.S.: 20. That's the fewest nationwide in more than 25 years and is a substantial drop from the recent peak of 98 executions that were performed in 1999. The number, even more interestingly, isn't an anomaly; it's part of a long-term trend and has been in decline for a number of years.
Another important figure in the death penalty discussion is the number of new death sentences handed down in a year. This year that figure comes to 30, another record low. In fact, that is the single lowest number reported since 1972, the year the Supreme Court halted death penalties (before reinstating the practice four years later. Again, the difference isn't just a blip, but represents a marked decline. Back in 1996, 315 death sentences were handed down across the 50 states, nearly ten-fold more than what occurred this year.
What are some of the reasons for the drop? For one thing, states have struggled with obtaining the necessary drugs to perform lethal injections. There have been legal challenges concerning the appropriate cocktail and some manufacturers have either gotten out of the business entirely or dramatically cut back on their supplies. Another issue is that courts have intervened to halt executions in some cases, questioning the soundness of evidence or witness testimony.
Beyond these specific issues, there are larger trends at work. For one thing, fewer states today allow the death penalty than did years ago. Fewer counties in the states that do allow the death penalty have prosecutors that will pursue capital punishment. Even in counties where capital punishment is pursued, prosecutors do so far less often. Finally, even when a prosecutor does pursue capital punishment, juries are much more skeptical than in years past and agree to such sentences less often. Experts believe it is likely that a combination of all these factors has contributed to the decline in the death sentences and thus executions.
Though trends clearly indicate that the death penalty has declined dramatically in popularity, it's not gone yet. Three states, Nebraska, Oklahoma and California, this year put the issue up for a vote, allowing individuals to decide whether to end the practice, and in each state capital punishment won. Though voters may not have been willing to end the death penalty, it's unlikely that executions will take place with the same regularity as in the past. Nebraska hasn't executed someone since 1997, California not since 2006 and in Oklahoma executions are currently on hold while officials try and solve a problem they've experienced involving use of the wrong lethal injection drugs.
If you or someone you know has been charged with a crime, please contact the experienced criminal defense attorneys at Arnold & Smith, PLLC. Our attorneys stand at the ready to defend you against state or federal charges. Please contact Arnold & Smith, PLLC today at (704) 370-2828   or find additional resources here.
About the Author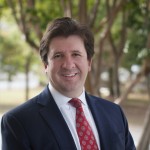 Brad Smith is a Managing Member of Arnold & Smith, PLLC, where he focuses on the areas of criminal defense, DUI / DWI defense and traffic defense.
Mr. Smith was born and raised in Charlotte. He began his legal career as an Assistant District Attorney before entering private practice in 2006.
In his free time, Mr. Smith enjoys traveling, boating, golf, hiking and spending time with his wife and three children.
Sources:
http://www.greensboro.com/townnews/criminal_law/executions-death-sentences-plummet-this-year/article_edbdc255-c570-55b3-9853-bf396269be5c.html
Image Credit:
http://www.freeimages.com/photo/syringe-3-1423987
See Our Related Video from our YouTube channel:
https://www.youtube.com/user/ArnoldSmithPLLC?feature=watch
See Our Related Blog Posts: