Charlotte Criminal Lawyer Brad Smith answers the question: "When can I post on Social media about my ongoing case?"
The news that prosecutors have asked Amazon to release data from its Echo personal assistant grabbed headlines across the country this past week. The tech industry has been abuzz with one of the industry leaders embroiled in a dispute with law enforcement. Privacy advocates have been alarmed by the effort to further invade a person's home, a formerly sacred space. Finally, the law enforcement community is up in arms, arguing that if information exists which could solve a murder it should be brought to light to assist victims rather than protected to help suspects.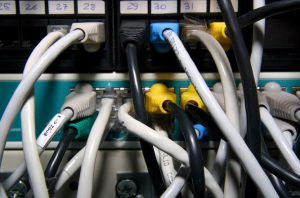 The case in question began back in November of 2015 in Arkansas. Authorities say that James Bates invited a few friends over to watch football and soak in his hot tub. When he woke up the next morning he claims he found one of his friends, Victor Collins, dead in the hot tub in his backyard. Police aren't so sure and have identified him as suspect in Collins' murder. According to Bates, Collins stayed up to soak with a third friend. According to that third friend, he left much earlier in the night and it was Bates and Collins who remained awake.
Exactly what took place, no one knows for sure. It's clear there was a struggle as the scene of the crime was disturbed. It's also clear, thanks to other smart appliances installed in the man's house, that someone was up and about during those hours. In addition to Amazon's Echo, Bates also had a Nest internet-connected thermostat and a smart water heater. The police have already gone through records for the water heater and uncovered that in the few hours before Bates allegedly woke up, the house consumed 140 gallons of water. Police say they believe the water was used in cleaning up the crime scene.
Police have now moved to try and pry information out of Alexa, the name for the voice of Amazon's personal assistant device, Echo. They've issued a search warrant to Amazon asking that the company release any and all electronic data in the form of audio recordings, transcribed words, text records, etc., that may have been gathered by Bates' Echo. Amazon, for its part, has refused. Though the company says it strives to cooperate with law enforcement, it believes the current request is too broad and will not release customer information without a valid and legally binding demand to do so.
Critics of the law enforcement request have come out strong, denouncing the invasion of personal space that would come with granting the request. These devices are personal tools meant to improve the lives of those who purchase them. To then allow law enforcement to turn these assistants into spies would be a grave breach of privacy. Others argue that the request for information is too vague as currently written and amounts to little more than a fishing expedition by police. After all, they have no reason to suspect that Echo actually overheard anything relevant to the crime and techies say that the request fundamentally misunderstands how the Echo and other similar devices operate.
Though the fear is that these personal assistants are always listening and recording, the reality is different. Echo is technically always listening, but it's listening only for its activation word, typically its name, "Alexa". Once it hears its activation word, it begins recording and processing your request. Without the activation word, it is not recording or storing data on the cloud. Given this, it's unlikely Bates' Echo would have anything relevant to add to the case. Unless he or the victim happened to yell out the activation word, there would be nothing recorded or saved to share with law enforcement.
As smart devices continue to proliferate questions like this will arise with increased frequency. For the reasons mentioned above, it's unlikely this case will be impacted no matter what the court decides. In the future, that might not always be the case and it's for this reason that people will be watching closely to see how the current matter is resolved.
If you or someone you know has been charged with a crime, please contact the experienced criminal defense attorneys at Arnold & Smith, PLLC. Our attorneys stand at the ready to defend you against state or federal charges. Please contact Arnold & Smith, PLLC today at (704) 370-2828   or find additional resources here.
About the Author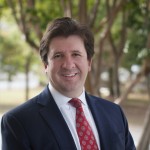 Brad Smith is a Managing Member of Arnold & Smith, PLLC, where he focuses on the areas of criminal defense, DUI / DWI defense and traffic defense.
Mr. Smith was born and raised in Charlotte. He began his legal career as an Assistant District Attorney before entering private practice in 2006.
In his free time, Mr. Smith enjoys traveling, boating, golf, hiking and spending time with his wife and three children.
Sources:
http://www.npr.org/2016/12/31/507670072/amazon-echo-murder-case-renews-privacy-questions-prompted-by-our-digital-footpri
Image Credit:
http://www.freeimages.com/photo/cable-1568222
See Our Related Video from our YouTube channel:
https://www.youtube.com/user/ArnoldSmithPLLC?feature=watch
See Our Related Blog Posts: