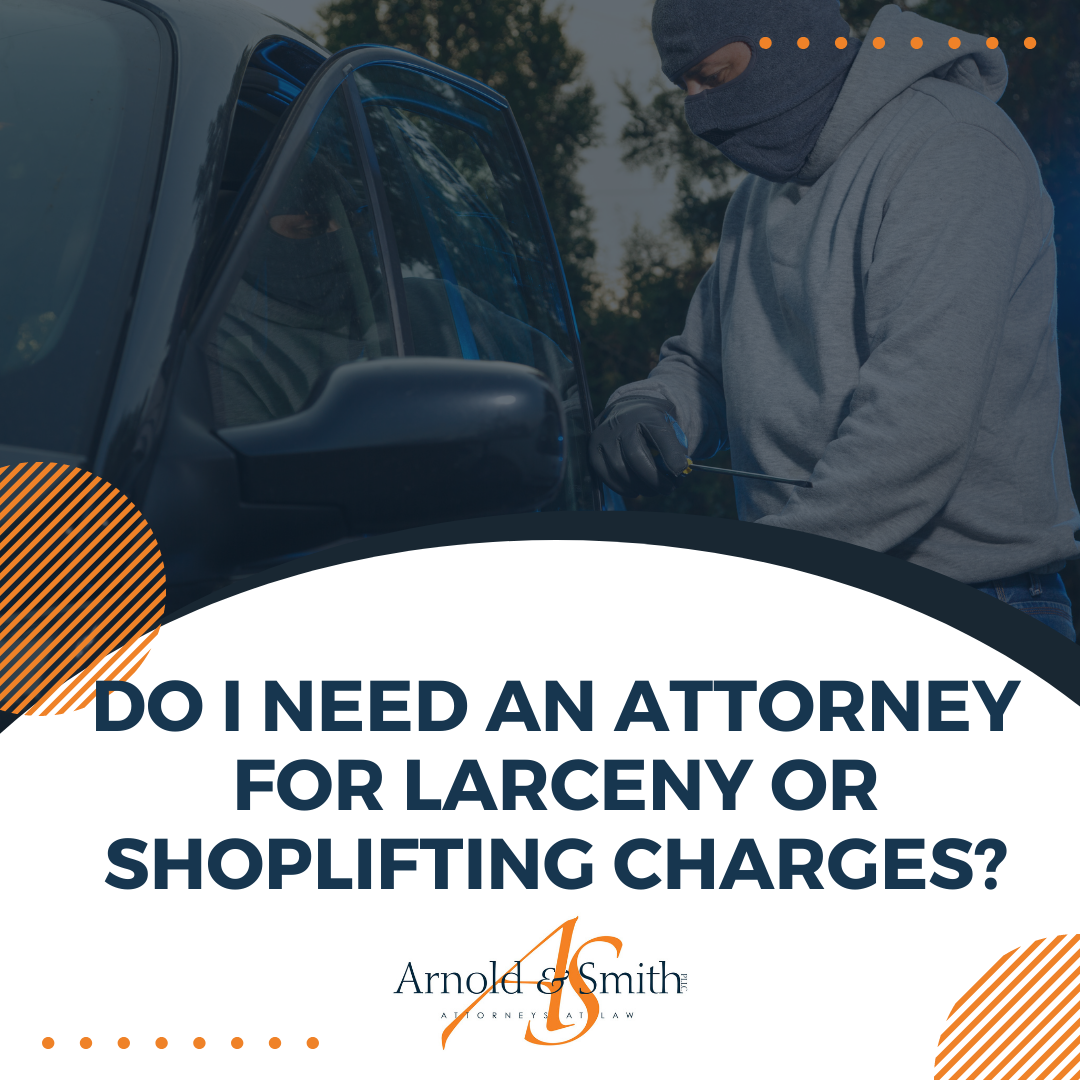 Do I Need an Attorney for Larceny or Shoplifting Charges?
Shoplifting is one of the most common crimes in North Carolina and elsewhere. Shoplifting is a type of larceny. If you are found guilty of larceny charges, you could face various penalties, including fines, probation, and more. Additionally, you will have a criminal record that could impact your life now and in years to come. Although larceny or simple theft charges are generally misdemeanors, they are still serious enough to warrant vigorous defense. A knowledgeable criminal defense attorney will work to resolve the charges with as little negative impact as possible.
Larceny Charges and Penalties
Generally, when the value of the stolen merchandise is under $1,000, the charge will be a misdemeanor, and when the value is over $1,000, they could charge it as a felony. There are sometimes when you could be charged with a felony, even when the value is under $1,000. For example, if you took property directly from someone, if you used a firearm or explosive device, or if you have several previous convictions, you will be charged with a felony. Concealment of goods is usually a separate charge and comes with additional penalties if convicted.
Charlotte Criminal Lawyer Brad Smith answers the question: "Can I be arrested without evidence against me?"
The penalties for theft vary widely depending on factors such as the value of the merchandise, whether you removed the merchandise from the store, and your criminal history. Penalties for a Class 1 misdemeanor could include a jail sentence of up to a year, while the penalties for a Class H felony conviction could result in up to 39 months in prison. Therefore, if your attorney is able to negotiate lesser charges, it will be better for the outcome of the case. In addition to jail time, you could also have to pay fines, spend time on probation, provide some hours of community service, and pay retribution, among others.
Shoplifting Charges for Juveniles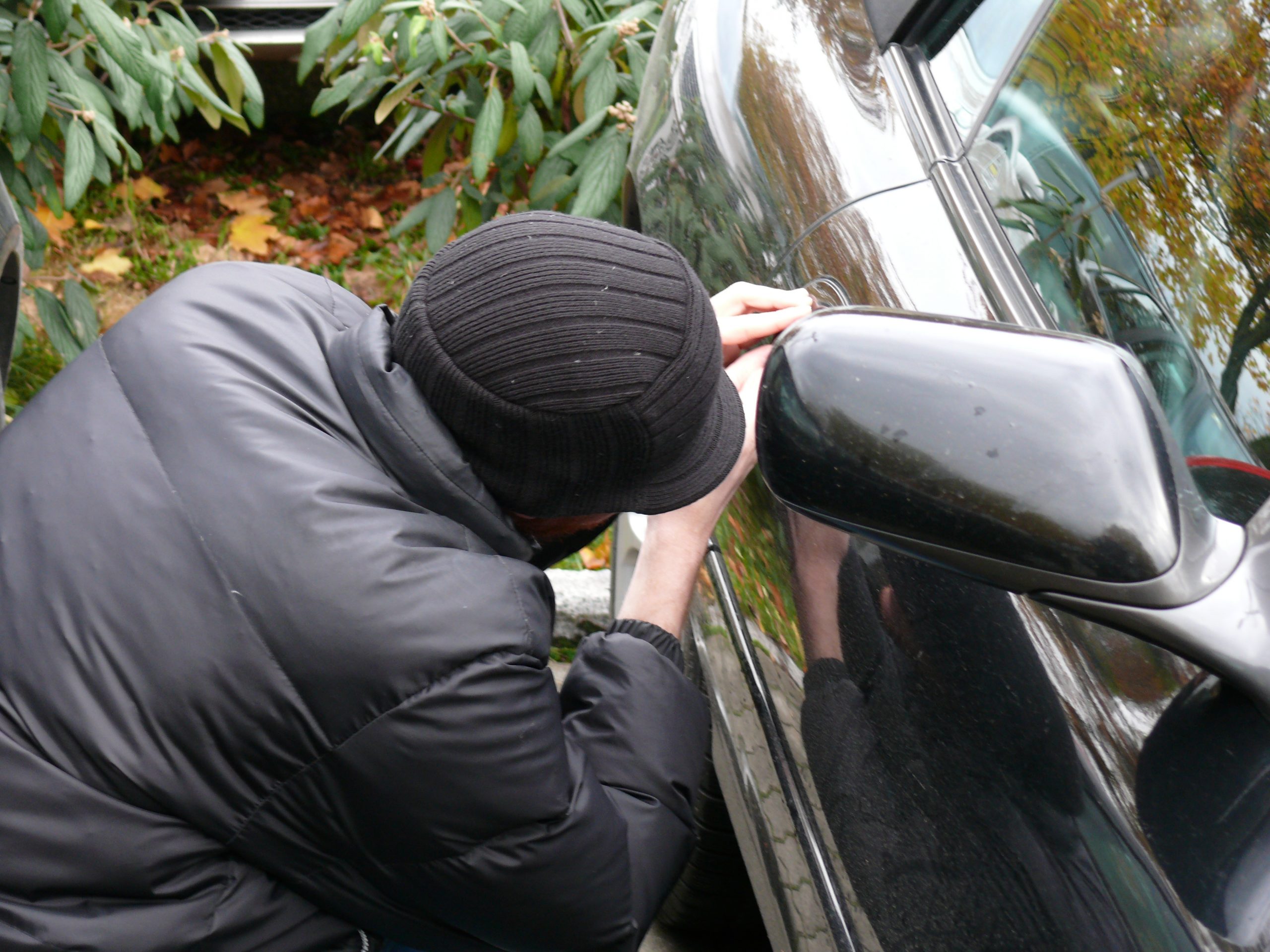 Juveniles are young people who are under the age of 18. When a juvenile is charged with shoplifting, they may be able to resolve the matter without facing long-term effects. Rather than face charges in adult court, juveniles will go to juvenile court. Typically, juveniles could face penalties that might include being released to parents, paying restitution and fines, attending a diversion program or counseling, and participating in community service. A juvenile will also be placed on probation. Typically, if the minor completes their sentence without incident, the charges will be dropped.
Defending Shoplifting Charges
The prosecutor must prove various elements in a Class 3 misdemeanor shoplifting case. They must prove that the defendant willfully concealed merchandise from a store without authority and without having paid for it while on the premises. There are various ways to defend theft charges depending on the specific details of the case. Your attorney will review the situation and assist you with your defense. If you have been charged with a felony, you may be able to accept lesser charges with a plea deal. If you are found guilty, your lawyer will advocate for the lowest penalties possible.
If you or your family member was charged with shoplifting or other theft charges, you will want to do everything possible to seek the best outcome. An experienced criminal defense attorney will review the details of the matter and help you vigorously defend the charges. Please contact us today to get a phone, video or in-person consultation by calling at (704) 370-2828 to speak with our detail-oriented and well-versed lawyers with offices in Charlotte, Lake Norman, and Monroe, please contact Arnold & Smith, PLLC today or find additional resources here.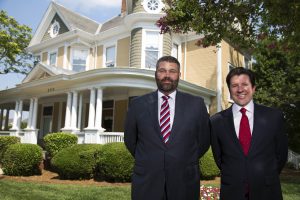 The criminal defense attorneys at Arnold & Smith, PLLC make it their mission to zealously defend their clients on a wide range of criminal matters at both the state and federal levels. These matters may include any charge from traffic offenses; DWI/DUI; drug charges (from simple possession to possession with intent to distribute and trafficking); gun permit denials; weapons offenses; and property crimes (larceny, breaking and entering, robbery, fraud, embezzlement, white collar offenses); to sexually related offenses (indecent exposure; sexual assault, crimes against nature, removal from sex offender registry); and violent crimes (domestic violence; assault; manslaughter; homicide, murder). Other legal issues that Arnold & Smith, PLLC criminal clients may be facing include restraining orders, restraining order and probation violations, expungements; appeals; and immigration issues related to criminal charges. Our criminal defense attorneys are passionate about ensuring that individuals empower themselves by being informed about their constitutional rights and stand at the ready to fight in the defense of those facing criminal charges.
Source:
shoplifting | Wex | US Law | LII / Legal Information Institute (cornell.edu)
felony | Wex | US Law | LII / Legal Information Institute (cornell.edu)
See Our Related Blog Posts: