Attorney J. Bradley Smith answering the question: "What happens if I am convicted of a DUI or DWI in North Carolina?"
A 28-year-old from Iowa City, Iowa recently set records after being arrested for drunk driving. The record was not the number of times he'd been arrested, but was instead the amount of alcohol in his system.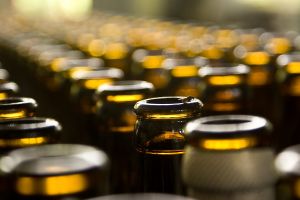 Levi Carter was arrested for driving drunk last Friday at around two in the morning. A passenger tipped off the police to Carter's intoxication after the two drove off the road and crashed into a street sign. The woman called the cops saying that she'd been injured and needed the assistance of law enforcement.
When cops arrived, the woman told officers that when she at Carter's home she found him pacing around his basement talking to people that were not there. Carter was unable to hold himself upright and smelled strongly of booze. When police approached Carter he claimed that he was not intoxicated, saying that he had only had two Bud Lights to drink all evening.
Despite his protestations, Carter was unable to perform a standard eye test or any other aspect of the routine field sobriety tests. Cops then got out a Breathalyzer machine and had Carter give a breath sample. The first reading registered a 0.467 BAC. The subsequent tests appear to have broken the machine, with the results only coming back as "HI." The stunned police officers slapped Carter in handcuffs and took him to jail to sober up. Carter has unsurprisingly been charged with operating a vehicle while intoxicated.
Though Carter's case is unusual, it's not actually unheard of. In another troubling case out of Iowa, 40-year-old Chad Harvey was arrested in North Liberty after blowing a 0.435 BAC. Experts say such high BAC levels are scary, not just for innocent motorists but also for the drivers themselves. At BAC levels between 0.30 and 0.40 drivers often have little comprehension of their surroundings. Experts say this level of intoxication is similar to that of surgical anesthesia and that death can occur suddenly in such cases.
Most doctors agree that with BAC levels greater than 0.45 percent death occurs in most people. Experts interviewed for the story say that both Carter and Harvey were lucky to have survived their extraordinary drunkenness. Though he lived to tell about it, both now face serious criminal penalties related to their DUIs.
Arnold & Smith, PLLC is a Charlotte based criminal defense, traffic violation defense and civil litigation law firm servicing Charlotte and the surrounding area. If you or someone you know need legal assistance, please contact Arnold & Smith, PLLC today at (704) 370-2828.
About the Author: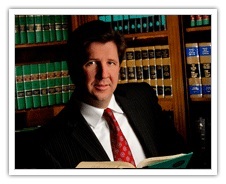 Brad Smith is a Managing Member with Arnold & Smith, PLLC where he focuses on the areas of criminal defense, DUI / DWI defense and traffic defense. Mr. Smith began his legal career in Charlotte, North Carolina as an Assistant District Attorney. In 2006, he entered private practice focusing almost entirely on criminal defense.
Born and raised in Charlotte, Mr. Smith is married with one son and one daughter. In his free time, he enjoys traveling, boating, golf and hiking near his mountain home in western North Carolina.
 Source:
See Our Related Videos From Our YouTube Channel:
See Our Related Blog Posts: