Charlotte DWI and Criminal Defense Attorney J. Bradley Smith of Arnold & Smith, PLLC answers the question "If I simply intend to plead guilty, why do I need a lawyer?"
The advent of police vehicle and body cameras in recent years has been aimed at greater transparency and accountability amongst law enforcement. Sometimes, as in the case of former NFL receiver Jabar Gaffney recently, these arrest videos can provide teachable material from which other citizens can learn.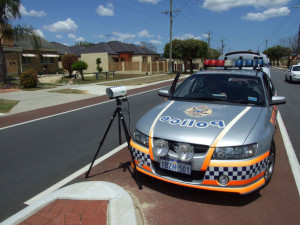 The police officers who arrested Gaffney this January for felony marijuana and drug paraphernalia possession have released the police-cam footage of the arrest. The video, as it turns out, brings up some of clients' frequently asked issues regarding a person's search and seizure rights in interactions with police, such as: When can and can't a police officer search a person for drugs? If a police officer thinks they smell marijuana, is this alone enough to let them search you?
Gaffney, a retired wide receiver for the Texans and Patriots, was reportedly initially pulled over for having illegally-tinted windows and swerving. Both of these are legal reasons to pull someone over—police suspected him of breaking traffic laws. He was in Florida, where marijuana is not yet legal even medicinally.
The chronology of events is often critical in establishing whether or not a police officer infringed on a person's search and seizure rights. There are certain burdens of proof that must be met before law enforcement can take action, and actions or admissions by the suspect can waive or fulfill some of these burdens. The following sequence of events unfolds in Mr. Gaffney's arrest video:
Police-cam footage shows the officer approaching Gaffney on foot at his driver-side window.
Gaffney is holding his raised hands outside the open window in a surrendering position while the officer repeatedly orders Gaffney to "get off the phone." Gaffney's hands disappear into the car.
The police officer then, without asking Gaffney to step out of the car, opens Gaffney's driver-side door and says, "I can smell it on you. Do you have any marijuana on board?"

Although the opening of the truck door may seem illegal, police officers are typically given wide latitude in determining their and the public's safety. If the officer states he reasonably believed Gaffney had drugs, he has a good argument for extending this into saying he also reasonably believed that Gaffney had a weapon. Courts routinely accept the, "If drugs, then guns," rationale in calculating exigent, or extreme, circumstances that justify law enforcement sometimes skipping steps in procedure.
The legality of this largely hinges on the fact that Gaffney's hands disappeared into the vehicle right before the officer opened the car door. The police officer could argue that because he smelled marijuana, he reasonably expected there to be weapons involved, and that when Gaffney put his hands back inside his car the officer reasonably believed Gaffney was reaching for one of those weapons.

Gaffney gets out of his truck.
Gaffney says something, which sounds like "There is a little bit of marijuana on board," at which point the officer cuffs him, brings him closer to the police vehicle, and puts him in a kneeling position on the ground.
The officer asks Gaffney again whether he has any marijuana on board.
This time Gaffney can be heard clearly saying yes, there is some in his back seat.

Any sort of admission to police can be used against a defendant later. However, Gaffney did not admit to having marijuana with him until after the police officer had already stated on camera that he smelled marijuana. As long as a police officer states that they reasonably believe that they smell marijuana, because it is so unique and potent, this generally provides law enforcement with the right to search that person's car.

The police officer then gets Gaffney to stand up and asks whether he has any weapons on him. Gaffney says no.
As Gaffney stands, the police officer remarks, "You got marijuana all over you," gesturing to the front of Gaffney's body.
The officer proceeds to search his person and car.
It does not appear as though Gaffney's attorney has filed any motions to suppress evidence on the grounds of violation of his client's search and seizure rights, which come from the Fourth Amendment. We'll have to stay tuned for any developments.
If you or someone you love has been charged with a crime, including drug charges, it is important to retain a skilled criminal defense attorney experienced in successfully defending similar crimes. At Arnold & Smith, PLLC our attorneys stand at the ready to defend you against state or federal charges. Please contact Arnold & Smith, PLLC today at (704) 370-2828   or find additional resources here.
About the Author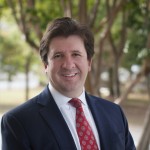 Brad Smith is a Managing Member of Arnold & Smith, PLLC, where he focuses on the areas of criminal defense, DUI / DWI defense and traffic defense.
Mr. Smith was born and raised in Charlotte. He began his legal career as an Assistant District Attorney before entering private practice in 2006.
In his free time, Mr. Smith enjoys traveling, boating, golf, hiking and spending time with his wife and three children.
Sources:
http://www.tmz.com/2016/02/08/jabar-gaffney-arrest-video-weed/
Image Credit:
http://www.freeimages.com/photo/don-t-speed-3-1307905
See Our Related Video from our YouTube channel:
https://www.youtube.com/user/ArnoldSmithPLLC?feature=watch
See Our Related Blog Posts: