J. Bradley Smith of Arnold & Smith, PLLC answers the question "Should I talk to the police?"
Andrew Cuomo, the Governor of New York, has yet again put forward a plan that would require the state's family court system (those responsible for handling juvenile crime) to raise its age of jurisdiction from 16 to 18. Sadly, many believe that the proposal to increase the age of criminal responsibility will fail yet again. If so, it will mean that New York and North Carolina continue to be the only two states in the country where offenders under the age of 18 can be tried as an adult and, if convicted, locked up in adult prisons.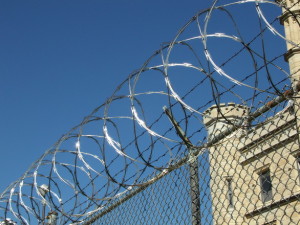 Opponents of the plan insist that it is important to be, or at least appear to be, tough on crime. By treating those under the age of 18 as adults, you send a strong message that criminal acts will result in severe punishment, the hope being that this discourages young offenders from committing criminal acts in the first place. The problem is that this has so far proven incredibly ineffective, so ineffective in fact that many critics argue that it is actually counterproductive, leading to more crime than in those states that have raised the age of criminal responsibility.
Two states that exemplify this reality are Connecticut and Illinois. Both states recently allowed criminal prosecution of juveniles (Connecticut increased the age of criminal responsibility to 18 in 2012, Illinois in 2014). Despite how recently the changes occurred, both states believe the move has resulted in major success and are now considering raising the age yet again, to 21. No state has ever raised the age of criminal responsibility above 18, so the fact that two states are currently debating such proposals is truly unprecedented.
The states are interested in considering raising the age yet again because of the tangible improvements they've seen in their respective juvenile justice systems over the past few years. The argument is that juvenile justice systems place an emphasis on education and rehabilitation, attempting to solve problems rather than simply dole out punishments. As a result, the likelihood of a person reoffending drops dramatically. In Connecticut, the data indicates that once the family court's age was raised, 16-year-olds were being rearrested at a rate nearly 40 percent lower than those who had previously been tried as adults. Today, Connecticut has the lowest number of juveniles in pretrial detention, the lowest number of juveniles in correctional institutions and the lowest number of young adult prisoners (18 to 21) in its adult prisons in nearly three decades. Numbers are down by more than 50 percent in only the past half-dozen years.
Connecticut and Illinois, which saw similarly dramatic results, have emphasized handing down individualized sentences to young offenders as opposed to the one-size-fits-all approach employed in adult criminal courts. The juvenile justice system also focuses on programs to keep young people from reoffending, providing greater access to counseling and rehabilitation. The goal is to keep these people out of the criminal justice system. The numbers show that, at least in Connecticut and Illinois, that the system is working. The hope is that legislators in New York and North Carolina catch on and implement similar changes of their own.
If you or someone you love has been charged with a crime, it is important to retain a skilled criminal defense attorney experienced in successfully defending similar crimes. At Arnold & Smith, PLLC our attorneys stand at the ready to defend you against state or federal charges. Please contact Arnold & Smith, PLLC today at (704) 370-2828   or find additional resources here.
About the Author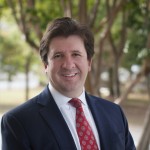 Brad Smith is a Managing Member of Arnold & Smith, PLLC, where he focuses on the areas of criminal defense, DUI / DWI defense and traffic defense.
Mr. Smith was born and raised in Charlotte. He began his legal career as an Assistant District Attorney before entering private practice in 2006.
In his free time, Mr. Smith enjoys traveling, boating, golf, hiking and spending time with his wife and three children.
Sources:
http://www.nytimes.com/2016/02/26/opinion/how-to-reduce-crime-stop-charging-children-as-adults.html?_r=0
Image Credit:
http://www.freeimages.com/photo/prison-1201269
See Our Related Video from our YouTube channel:
https://www.youtube.com/user/ArnoldSmithPLLC?feature=watch
See Our Related Blog Posts: