J. Bradley Smith of Arnold & Smith, PLLC answers the question "Should I ever plead guilty to a charge?"
It seems like a movie plot twist in a case that is already one of the most sensationalized of our time. Days after the sixth episode of FX's new documentary about The People v. O.J. Simpson aired, the news story broke: a retired officer with the Los Angeles Police Department just turned over a knife he claims was found at the site of the murders for which O.J. Simpson was acquitted in 1994.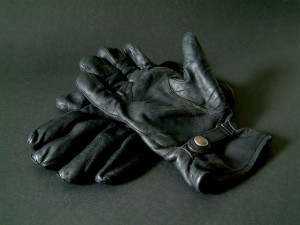 The media has had a bemused feeding frenzy. Did the LAPD officer "forget" that he possessed evidence in one of the most highly-publicized cases his department had ever seen until the documentary jogged his memory? Did the LAPD not get its fill for mismanaging evidence in the notoriously sloppy forensics it conducted in the original investigation of the killings of Nicole Brown Simpson and Ronald Goldman in 1994? Can O.J. be retried if the knife turns out to actually be new evidence?
The retired officer, George Maycott, said that he was given the five-inch fixed blade buck knife by a construction worker back in 2002. The already-retired Maycott was working security on a film set near Simpson's old property and alleged site of the murders when he says the worker approached him. The construction worker said he had just found the knife while doing some digging on the property.
Maycott's attorney says that Maycott immediately called the LAPD in 2002 and reported the knife but that the office told him that the department wanted nothing to do with it because Simpson had been acquitted and that "even if that knife has blood all over it," double jeopardy applied so there was nothing they could do. Maycott then put the knife in a toolbox and forgot about it for years.
However, because no one has ever been convicted of the killings, the case for Brown and Goldman's murders is still technically open, the L.A. Police Department said.
While it may be true the case is still an open one, Simpson's attorneys have been unfazed in their reaction to this news.
The Bill of Rights protects individuals from being tried twice for the same crime. This is known as double jeopardy, which is a relatively straightforward legal concept. However, the application of double jeopardy can get knotty in practice, which has led many to speculate about whether, if the issues of police mismanagement of evidence were set aside, Simpson could be tried again for the murders.
Double jeopardy specifically protects an individual from being prosecuted for the same crime after they were acquitted or convicted, or from receiving more than one punishment for the same crime. However, double jeopardy only applies to one jurisdiction at a time: state or federal, and civil versus criminal. This means if you are acquitted at the state level for fraud then the government could still decide to bring federal charges against you for the same allegedly fraudulent acts if corresponding federal charges exist.
The "if" there is important. Simpson was tried and acquitted in the California state courts in the 1990s. This has led many to the conclusion that the federal government could decide to try him in their courts with the potentially new evidence.
However, murder is only a federal crime in very select circumstances, including when it is for the death of an elected official or law enforcement officer, related to the rape or sexual exploitation of children, or involving drug trafficking. None of the federal statutes apply to the fact of Simpson's case.
Likewise, O.J. could theoretically be federally tried in civil court but no federal civil statutes really apply. He was found liable for the victim's deaths in the civil wrongful death suit that followed his criminal trial in the 1990s. This would not preclude the federal government from pressing civil rights charges against him, but those statutes generally apply to government employees, victims murdered on public properties and hate crimes.
If you or someone you love has been charged with a crime, it is important to retain a skilled criminal defense attorney experienced in successfully defending similar crimes. At Arnold & Smith, PLLC our attorneys stand at the ready to defend you against state or federal charges. Please contact Arnold & Smith, PLLC today at (704) 370-2828   or find additional resources here.
About the Author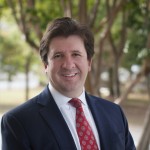 Brad Smith is a Managing Member of Arnold & Smith, PLLC, where he focuses on the areas of criminal defense, DUI / DWI defense and traffic defense.
Mr. Smith was born and raised in Charlotte. He began his legal career as an Assistant District Attorney before entering private practice in 2006.
In his free time, Mr. Smith enjoys traveling, boating, golf, hiking and spending time with his wife and three children.
Sources:
http://www.people.com/article/oj-simpson-knife-retired-officer-says-he-told-lapd-about-knife
https://www.washingtonpost.com/news/the-fix/wp/2016/03/06/that-knife-allegedly-found-on-o-j-simpsons-property-says-plenty-about-why-he-was-acquitted/
Image Credit:
http://www.freeimages.com/photo/black-gloves-1464793
See Our Related Video from our YouTube channel:
https://www.youtube.com/user/ArnoldSmithPLLC?feature=watch
See Our Related Blog Posts: