J. Bradley Smith of Arnold & Smith, PLLC answers the question: "What are the long term effects of being convicted of a crime?"
Several years ago an incident at the North Carolina State Fair grabbed headlines here and across the country after an amusement park ride malfunctioned, sending riders flying into the air and resulting in life-threatening injuries. It's taken two and half years of investigating by law enforcement officials and prosecutors, but the incident has finally led to jail time, at least for one person.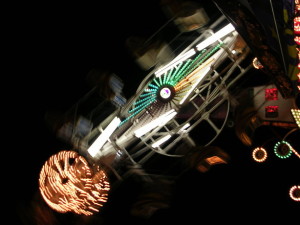 Prosecutors revealed earlier this week that Joshua Gene Macaroni, the owner of the Vortex ride that malfunctioned, would enter a plea concerning one felony count of obstruction of justice. Macaroni has long denied criminal responsibility for the accident, and did not admit guilt, though he did acknowledge that prosecutors had sufficient evidence to convict him of the charges.
According to prosecutors, Macaroni obstructed justice by tampering with an electric box attached to the ride. He is alleged to have installed what's known as "jump wiring" to the electrical control box. The goal of the jump wiring was to bypass built-in safety features, one of which exists to prevent the ride from starting without the safety bars being down and in place, which is exactly what happened back in 2013.
On October 24, 2013, a busy night at the state fair, the Vortex ride restarted unexpectedly just as riders were preparing to step out of their seats. The ride lurched into action and began twirling and flipping. The sudden motion threw the riders into the air and eventually onto the ground.
One family, the Gorhams, suffered horrible injuries as a result of the ride malfunction. Anthony Gorham, suffered brain damage, skull and neck injuries, was comatose for months following the accident and is now blind in one eye. His wife, stepson and niece were also injured by the Vortex. The family brought suit against the fair and Macaroni's company, initially asking for $150 million in damages, of which nearly $30 million would be dedicated just to paying for the family's medical bills. The family has since settled its civil claims.
In the immediate aftermath of the accident, the ride's operator, Timothy Tutterow, was blamed. Last year he pled guilty to three counts of assault with a deadly weapon, though he has not yet been sentenced. As part of his agreement with prosecutors, he agreed to testify against Macaroni, providing badly needed evidence that Macaroni had engaged in actions that jeopardized the safety of riders.
As a result of Macaroni's guilty plea, officials say he will spend 30 days behind bars. He was initially sentenced to between five and 15 months in prison, but the judge overseeing the case suspended that to a month in jail. Macaroni has also been ordered to pay a $22,500 fine, which is equal to the amount of money he would have earned off the ride during the state fair.
If you are facing criminal charges, it is important that you have a dedicated attorney who will give your case the zealous representation it deserves. At Arnold & Smith, PLLC our criminal defense attorneys have extensive experience in defending individuals against any level of crime at the district, state and federal levels. If you or someone you know need legal assistance, please contact Arnold & Smith, PLLC today at (704) 370-2828   or find additional resources here.
About the Author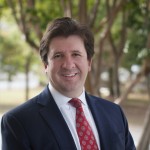 Brad Smith is a Managing Member of Arnold & Smith, PLLC, where he focuses on the areas of criminal defense, DUI / DWI defense and traffic defense.
Mr. Smith was born and raised in Charlotte. He began his legal career as an Assistant District Attorney before entering private practice in 2006.
In his free time, Mr. Smith enjoys traveling, boating, golf, hiking and spending time with his wife and three children.
Sources:
http://www.newsobserver.com/news/local/crime/article61321992.html
Image Credit:
http://www.freeimages.com/photo/trippy-1547585
See Our Related Video from our YouTube channel:
https://www.youtube.com/user/ArnoldSmithPLLC?feature=watch
See Our Related Blog Posts: