J. Bradley Smith of Arnold & Smith, PLLC answers the question "Should I ever plead guilty to a charge?"
An exciting new ruling came out of the federal Fourth Circuit Court of Appeals this February. This is the federal court that has jurisdiction over North Carolina, and it held that a state court was objectively unreasonable in not finding that a defendant's trial attorney provided Ineffective Assistance of Counsel when the attorney failed to move to suppress the defendant's confession.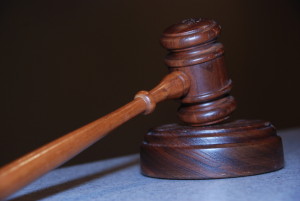 This sounds like a mouthful but is actually relatively straightforward and is positive news for defendants.
What Is Ineffective Assistance of Counsel?
The Constitution guarantees every criminal defendant a Sixth Amendment right to an attorney, or counsel. The courts have specified over the years that this really means effective counsel. There are a many reasons why a defense attorney can be ineffective. In too many cases defendants hire or are assigned attorneys that simply do not have the experience, time or professional responsibility to give each of their clients a zealous defense.
Some examples of successful IAC claims include:
Failure to enlist expert witnesses to counter the State's physical evidence
Failure to investigate prosecution witnesses
Failure to investigate an alibi
Failure to relay an offer of a plea deal
Failure to file timely motions
An Ineffective Assistance of Counsel (IAC) claim can be brought at either the trial or post-trial stage of a case, although the standards of review are different for each. In the recent case out of the Fourth Circuit, the defendant raised the IAC claim post-trial. If a defendant is convicted in trial court and then brings an appeal, he or she can claim IAC on appeal. To succeed on an IAC claim a defendant must be able to show:
The defendant must show their trial attorney's performance was deficient, and
Show the defendant was materially prejudiced by the attorney's deficiencies. The defendant must prove a reasonable probability exists that if it were not for the attorney's deficient performance, the conviction or sentencing results would have been different.
This can be a high standard to meet, but the relief for a successful IAC claim can be enormous—a conviction can be reversed outright or remanded (sent back down to the lower court) for a new trial with new counsel.
Case Background
The relevant underlying factual timeline of the February federal case is as follows:
The defendant was arrested.
Police read him his Miranda rights ("You have the right to remain silent… You have the right to have an attorney…") and started interrogating him.
The defendant then said he wanted an attorney—this is called invoking or asserting the right to counsel. Police stopped interrogation.
Three days later, police issued a new arrest warrant for the defendant for additional charges. A police officer served the defendant with this warrant while he was still in jail on the first charges.
The officer then started to interrogate the defendant again.
At this point, the defendant confessed to some of the charges.
This confession was used in large part to convict the defendant.
To a competent criminal defense attorney, the constitutional red flags in this case are glaring. Once a defendant invokes his right to counsel, all police efforts to interrogate him must stop and cannot resume again until the defendant has his attorney present. The defendant's assertion of his right to counsel should have still been in effect when the police officer came to give him the second arrest warrant. This means that the officer never should have interrogated him the second time. The general rule is that any evidence obtained by any such improper interrogation must be suppressed, but defense counsel must file a Motion to Suppress in order for this to occur. Counsel in this case did not.
The Fourth Circuit held that the defense counsel's failure to file a motion to suppress the resulting confession constituted deficiency under the Sixth Amendment, because the suppression motion would have been substantive and most likely would have been granted. This meets the first prong in the IAC test.
Courts give confessions fairly heavy weight in criminal law. Because of its very nature, a confession can have a devastating, pervasive effect on the outcome of a trial. In the recent case the other evidence against the defendant was substantial, but not so overwhelming that the court could say with confidence that the defendant would have been convicted of the confessed charges without the confession. Even with other direct and circumstantial evidence of those charges, there was a reasonable probability that without the confession, he would have been found not guilty for the charges to which he confessed. This meets the second prong of the IAC test.
If you are facing criminal charges, it is important that you have a dedicated attorney who will give your case the zealous representation it deserves. At Arnold & Smith, PLLC our criminal defense attorneys have extensive experience in defending individuals against any level of crime at the district, state and federal levels. If you or someone you know need legal assistance, please contact Arnold & Smith, PLLC today at (704) 370-2828   or find additional resources here.
About the Author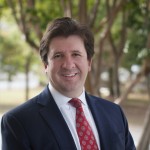 Brad Smith is a Managing Member of Arnold & Smith, PLLC, where he focuses on the areas of criminal defense, DUI / DWI defense and traffic defense.
Mr. Smith was born and raised in Charlotte. He began his legal career as an Assistant District Attorney before entering private practice in 2006.
In his free time, Mr. Smith enjoys traveling, boating, golf, hiking and spending time with his wife and three children.
Sources:
http://www.ca4.uscourts.gov/Opinions/Published/147072.P.pdf
§12 Claim for Ineffective Assistance of Counsel
Image Credit:
http://www.freeimages.com/photo/gavel-1238036
See Our Related Video from our YouTube channel:
https://www.youtube.com/user/ArnoldSmithPLLC?feature=watch
See Our Related Blog Posts: