Charlotte DWI and Criminal Defense Attorney J. Bradley Smith of Arnold & Smith, PLLC answers the question "If I simply intend to plead guilty, why do I need a lawyer?"
In a potentially groundbreaking move, a federal judge ordered Apple to assist law enforcement with decrypting of the iPhone that belonged to one of the San Bernardino shooters.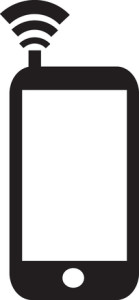 This case has a little bit of everything—cybersecurity issues. Search and seizure implications. Public safety concerns. A federal court enforcing a two-sentence law from 1789.
Yes, you read that right.
The All Writs Act of 1789 lets federal courts issue writs, or court orders, that require third parties to help in the execution of another court order, such as a search warrant. And what the government is asking Apple to do is the mother of all search warrants, using a law George Washington himself signed into being.
Syed Farook and his wife shot and killed 14 people at a health clinic in San Bernadino, California last December. Another 22 people were injured in the couple's shootout with law enforcement.
Ever since, the FBI has been trying to find a back door into Farook's iPhone 5c in its search for relevant data on who helped the couple plan the attack. Because the FBI does not have the passcode to the phone, they have been searching for ways to break into the phone's back door without having to deal with the hour-long delays that Apple builds into its software to activate after repeated failed password attempts.
In short, the FBI has ordered one of the largest tech companies in the entire world to create a key to unlock one of its products.
Advocates for the federal decision insist that this is because of public safety concerns and that the FBI's request is appropriate considering the potential lives that could be saved. The phone, after all, is evidence in an ongoing federal criminal investigation and the FBI has a search warrant for it.
Apple argues that this is an overextension of search and seizure law. If the FBI has a search warrant to search a house, for example, that is unambiguously within their power. If, however, they come across a safe in that house, it is questionable that the search warrant would give them the power to force the manufacturer of the safe to make special tool that would open not only that safe but millions of its other devices.
The decision could have massive implications for the privacy of millions of individuals across the globe. Apple Chief Executive Tim Cook argues that the key Apple has been ordered to build would not be a one-use tool like the government suggests it would be. Rather, he says, the technique would be the equivalent of a master key that could be used over and over again on an infinite number of devices.
This undermines decades of advancements in security that has been to protect customers from cyber criminals and hackers, Cook said. Digital rights groups back up this proposition, accusing the government of exploiting the San Bernardino tragedy to push their own sweeping surveillance goals.
The All Writs Act is not used often in modern courts, but it can be a powerful tool for the government. In 1977 the Supreme Court ruled in the government's favor when it used the Act to compel a telecommunications company to help it conduct surveillance for a racketeering sting.
Since then, the government has also successfully used the Act to compel tech companies (including Apple) to help law enforcement unlock phones. The question will be whether the key the FBI is asking for in this case is a permissible extension of that.
Apple's attorneys are also questioning the application of the All Writs Act of 1789 in modern times. The law, after all, was written as a sort of gap-filler at a time when the law of this nation was not very developed and current modern technology would have been unimaginable.
As of now, Apple has vowed to appeal the district court's decision. With the recent death of Justice Scalia, who was a fairly strong advocate for individual privacy rights, it is unlikely that they will appeal it directly to the Supreme Court but we'll have to stay posted as developments unfold.
If you or someone you love is facing criminal charges, an experienced criminal defense attorney will take charge of your case and fight for your rights, including against any search and seizure violations. If you or someone you know need legal assistance, please contact Arnold & Smith, PLLC today at (704) 370-2828   or find additional resources here.
About the Author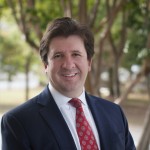 Brad Smith is a Managing Member of Arnold & Smith, PLLC, where he focuses on the areas of criminal defense, DUI / DWI defense and traffic defense.
Mr. Smith was born and raised in Charlotte. He began his legal career as an Assistant District Attorney before entering private practice in 2006.
In his free time, Mr. Smith enjoys traveling, boating, golf, hiking and spending time with his wife and three children.
Sources:
http://gizmodo.com/why-you-should-care-about-apple-s-fight-with-the-fbi-1759639200
Security Expert Says FBI's Request of Apple Is Technically Possible (If Objectionable)
http://www.extremetech.com/computing/223171-judge-orders-apple-to-build-a-backdoor-os-for-the-fbi-ceo-tim-cook-vows-appeal
Image Credit:
http://www.freeimages.com/photo/smart-phone-icon-1236402
See Our Related Video from our YouTube channel:
https://www.youtube.com/user/ArnoldSmithPLLC?feature=watch
See Our Related Blog Posts: