Charlotte DWI and Criminal Defense Attorney J. Bradley Smith of Arnold & Smith, PLLC answers the question "Are breath test results always accurate?"
Seven really was a Charlotte man's lucky number this [week]—or rather, 0.07 was.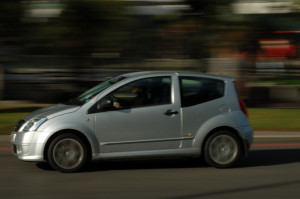 The man was recently pulled over for driving 86 miles per hour in a 60 mph zone on Interstate 85 in Belmont. The officer's warrant stated three observations: the man's speech was slurred, his eyes were glassy and bloodshot, and there was an odor of alcohol coming from the driver's vehicle.
The officer booked him and conducted a blood-alcohol test at the station, which showed a blood alcohol content level of .07. The level at which a driver is considered impaired in North Carolina is .08. The Gaston County magistrate judge assigned to his case ruled that there was no probable cause to charge the man with a driving while impaired, or DWI. The man was given a speeding ticket and released.
Although the magistrate judge's decision seems like an obvious conclusion given that .07 is less than .08, this is actually a somewhat surprising decision. There are two ways in North Carolina that the State can charge and convict someone with a DWI: (1) by proving that the person's BAC was .08 or higher, or (2) by proving that the person was noticeably impaired. There are a variety of different factors that can contribute to meet this second prong, including:
Erratic driving
Standard Field Sobriety Tests (walking the line, touching your nose, etc.)
Slurred speech
Jerky gait or movements
The odor of alcohol on the person or in the vehicle
However, the North Carolina Court of Appeals held in 2014 that the smell of alcohol on a driver's breath, standing alone, is not evidence that the person is under the influence of an intoxicant. In that case, State v. Overocker, the driver was reported as having glassy eyes, the faint odor of alcohol and backing his truck into an illegally-parked motorcycle behind him. The court still refused to find probable cause.
But, our courts have held that the odor of alcohol, if combined with the presence of other noticeable impairment (usually from a failed field sobriety test or obvious illegal driving such as driving on the wrong side of the road), is enough to find probable cause to arrest and charge someone with a DWI.
Apparently the police officer from the case above did not perform any field sobriety tests on the driver. Without a failed field sobriety test or some obvious act of impairment such as erratic driving (i.e. more than speeding), the man's slurred speech, glassy eyes and odor of alcohol were not enough to find probable cause.
Although the man still got a speeding ticket for driving more than 15 miles above the speed limit, he avoided any the further fines, license suspension and potential jail time that come with being convicted of a DWI.
If you have been charged with a driving while intoxicated charge, or DWI, it is imperative that you retain a solid criminal defense attorney with experience defending against DWIs in North Carolina. Arnold & Smith, PLLC is a Charlotte-based criminal defense, DWI/DUI defense, and civil litigation firm that serves the Queen City and surrounding areas. Please contact Arnold & Smith, PLLC today at (704) 370-2828   or find additional resources here.
About the Author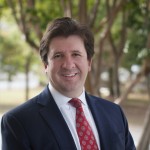 Brad Smith is a Managing Member of Arnold & Smith, PLLC, where he focuses on the areas of criminal defense, DUI / DWI defense and traffic defense.
Mr. Smith was born and raised in Charlotte. He began his legal career as an Assistant District Attorney before entering private practice in 2006.
In his free time, Mr. Smith enjoys traveling, boating, golf, hiking and spending time with his wife and three children.
Sources:
http://www.gastongazette.com/article/20160311/NEWS/160319842
http://nccriminallaw.sog.unc.edu/the-dwi-year-in-review-part-ii/
Image Credit:
http://www.freeimages.com/photo/fast-car-1561464
See Our Related Video from our YouTube channel:
https://www.youtube.com/user/ArnoldSmithPLLC?feature=watch
See Our Related Blog Posts: