J. Bradley Smith of Arnold & Smith, PLLC answers the question "What happens if I am convicted of a DUI or DWI in Charlotte North Carolina?"
The Kansas Supreme Court issued a decisive and important ruling late last month concerning the state's implied consent law. Implied consent laws, for those that may be unclear, say that individuals who operate motor vehicles in the state have given their implied consent to submit to a chemical test to determine intoxication in the event they are pulled over by police. States with implied consent laws also criminalize refusal to submit to such chemical tests, meaning the refusal itself serves as the basis for a criminal prosecution.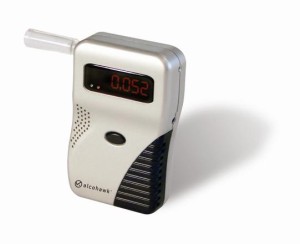 The Kansas Supreme Court ruled 6-1 that the state's law was unconstitutional as it violated a person's rights to be free from unreasonable searches and seizures. The Court held that the tests were searches and, given that they were taking place without warrants, they were also unconstitutional. The Court ruled that while the law says that implied consent is granted by operating a motor vehicle, such consent can always be withdrawn and that such withdrawal of consent cannot be criminally punished. In the absence of a warrant, searches cannot proceed once a suspect withdraws consent.
Prosecutors had argued forcefully that the law was constitutional, saying that the government had a compelling interest in fighting drunk driving. The government claimed that an individual's right to privacy is outweighed by the government's interest in keeping dangerous drivers off the roads. The Court, however, clearly disagreed and said that the right to be free from unreasonable search and seizure is fundamental and must be protected from encroachment.
The ruling throws Kansas prosecutors into disarray as there are many such refusal to consent cases pending. Prosecutors must now decide how to handle these pending cases, with many experts believing the charges will be dismissed.
In a second ruling released at same time, the Kansas Supreme Court reiterated their point that the implied consent law was unjust. The Court held that a person who consented to a search after being told that he would face criminal prosecution for refusing could not be found to have given genuine consent. Instead, the threats from the officer about criminal prosecution for refusal amount to coercion under the law rendering the consent invalid.
Critics of implied consent laws celebrated the ruling, saying that for too long these laws have been used to force people to plead guilty to DUIs to avoid being charged with the additional crime of refusing to submit to a chemical test. The recent ruling means that, at least in Kansas, individuals no longer need to worry about incriminating themselves if pulled over and suspected of drunk driving.
To be clear, the ruling does not prevent officers from performing chemical tests to determine intoxication; such tests can still be done without a driver's consent. However, for such a test to take place legally, a judge must first authorize a search warrant requiring the test. The recent ruling means that without such a search warrant, a person's refusal to submit to a chemical test can no longer be punished as a separate crime in Kansas.
If you or someone you love has been charged with a crime, it is important to retain a skilled criminal defense attorney experienced in successfully defending similar crimes. At Arnold & Smith, PLLC our attorneys stand at the ready to defend you against state or federal charges. Please contact Arnold & Smith, PLLC today at (704) 370-2828   or find additional resources here.
About the Author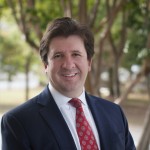 Brad Smith is a Managing Member of Arnold & Smith, PLLC, where he focuses on the areas of criminal defense, DUI / DWI defense and traffic defense.
Mr. Smith was born and raised in Charlotte. He began his legal career as an Assistant District Attorney before entering private practice in 2006.
In his free time, Mr. Smith enjoys traveling, boating, golf, hiking and spending time with his wife and three children.
Sources:
http://www.kansascity.com/news/local/crime/article62645617.html
Image Credit:
http://www.freeimages.com/photo/breathalyzer-1240974
See Our Related Video from our YouTube channel:
https://www.youtube.com/user/ArnoldSmithPLLC?feature=watch
See Our Related Blog Posts: