Charlotte DWI Lawyer Brad Smith answers the question: "If I simply intend to plead guilty, why do I need a lawyer?"
When you face criminal charges you are likely feeling terrified and fearful of the unknown. Your life may be somewhat on hold until you resolve the case. If convicted, you could end up with a sentence that might include jail time, fines, probation, restitution, and more. You can count on your criminal defense attorney to vigorously defend your case and help you get the best possible resolution. Meet with your experienced criminal defense attorney to review the details of your case as soon as possible following your arrest.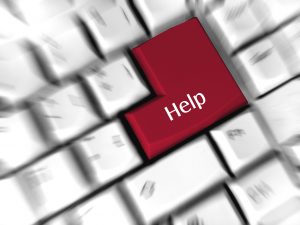 Work With Your Attorney
It is best to remember that your criminal defense attorney advocates on your behalf throughout the entire case. He or she works behind the scenes, often when you are unaware of the work that is being done. It is helpful to provide your attorney with your account of what happened. Participation with your attorney is a necessary part of a successful defense. Ask questions and seek more information when you do not fully understand something. Consider the advice of your attorney since he or she has a great deal of experience working with similar cases and knows how to provide a good defense.
Gather Documentation
Documentation serves to help prove your case. There are many forms of documentation that will assist your attorney in developing your defense. Remember that the legal system operates with proof. Throughout your case, you will have the need to keep records. The better you are at maintaining documentation, the better your attorney can help you with your defense. You can begin by making a written statement about the situation before, during, and after your arrest. Provide the names and contact information for witnesses that could be beneficial. Ask your attorney what types of information they would like you to give them in your particular case.
Prepare for Mitigation
One important step that defendants often neglect is the area of mitigation. Mitigating circumstances can be used to provide the judge with information that could reduce or lessen your sentence. Typically, criminal penalties fall into a range. The judge can use his discretion to decide on the penalty within the suggested range. Your attorney can present mitigating factors that are reasons to choose a lighter sentence in your case. Some important aspects of mitigation include taking responsibility for the incident and showing that you are making positive changes for your future. If you were required to attend classes or medical treatment, comply and show proof of completion. While your case is pending, stay out of trouble and do not discuss your case. Obtain statements from employers, family members, clergy, friends, and others who will vouch for your character. Your lawyer will give you some guidance as to what types of documents are helpful in your case.
There are various things you can do to assist in making the legal defense process as comprehensive as possible. Trust that your lawyer is always working to protect your rights and defend your case. Please contact us today to get a phone, video or in-person consultation by calling at (704) 370-2828 to speak with our detail-oriented and well-versed lawyers with offices in Charlotte, Lake Norman, and Monroe, please contact Arnold & Smith, PLLC today or find additional resources here.
The criminal defense attorneys at Arnold & Smith, PLLC make it their mission to zealously defend their clients on a wide range of criminal matters at both the state and federal levels. These matters may include any charge from traffic offenses; DWI/DUI; drug charges (from simple possession to possession with intent to distribute and trafficking); gun permit denials; weapons offenses; and property crimes (larceny, breaking and entering, robbery, fraud, embezzlement, white collar offenses); to sexually related offenses (indecent exposure; sexual assault, crimes against nature, removal from sex offender registry); and violent crimes (domestic violence; assault; manslaughter; homicide, murder). Other legal issues that Arnold & Smith, PLLC criminal clients may be facing include restraining orders, restraining order and probation violations, expungements; appeals; and immigration issues related to criminal charges. Our criminal defense attorneys are passionate about ensuring that individuals empower themselves by being informed about their constitutional rights, and stand at the ready to fight in the defense of those facing criminal charges.
Source:
https://www.law.cornell.edu/wex/criminal_attorney
https://www.law.cornell.edu/wex/mitigating_circumstances
Image Credit: 
https://www.freeimages.com/photo/help-1192586
See Our Related Video from our YouTube channel:
https://www.youtube.com/user/ArnoldSmithPLLC/videos
See Our Related Blog Posts: