Charlotte Criminal Lawyer Brad Smith answers the question: "Am I allowed to videotape an interaction with police? Can they make me stop filming?"
Most people assume that if they've never been arrested and charged with a crime, there's no way their personal information would be inside a criminal database. After all, as the name implies, criminal databases collect information about and concerning crimes and criminals, not ordinary citizens. Though it's certainly understandable why you might assume that, you'd be wrong. As reported in a recent piece by NPR, law enforcement agencies across the country have amassed a collection of images of 50 percent of Americans' faces. How did they get them and what are they doing with them? To find out, keep reading.
How are they collecting the pictures?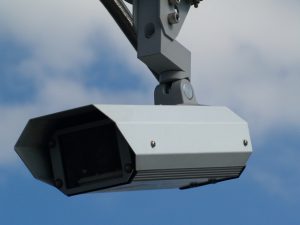 First, we should note that NPR worked in conjunction with Georgetown Law's Center on Privacy and Technology to put together the very interesting report. The two organizations discovered that about half of the country has their face on file in various police databases, including the FBI's criminal database. So how did they get the images? Are these people all criminals? Not at all. According to reporters, the police obtained the images primarily through driver's licenses. Though fingerprints are unlikely to be included in criminal databases unless a person has actually committed a crime, the same isn't true for photos. In 26 states, going to the DMV is enough to have your face added to a criminal database, something few if any actually reveal to drivers.
What are they using them for?
The photographs are potentially available to be used in facial recognition scans. Police officers have been known to turn to these databases to compare video surveillance footage and search for suspects. The problem from a privacy perspective is that the photographs they are using for comparison should never have been included in a criminal database in the first place. An image unknowingly taken to get a driver's license could serve as the basis for arresting a person after conducting a facial ID scan. This means that people could essentially be incriminating themselves simply by heading down to the DMV.
How reliable are the systems that scan pictures?
Even more troubling than the surreptitious collection of people's photographs to be used by law enforcement is that the databases used to run these facial recognition scans are notoriously unreliable. In fact, a sample test of the FBI's database showed that one in every seven searches turned up between 2 and 50 innocent matches. This means potentially dozens of innocent people could be implicated when faulty software is used to scan for criminal suspects. Additionally, the study revealed that the facial recognition software is often flawed in a way that disproportionately impacts certain groups, particularly young people, women and African Americans. The reason is that software isn't as good at picking up on facial features for those with dark skin, makeup or smooth faces. This means these groups are at greater risk of being wrongly identified as a suspect in cases using facial ID scans.
If you or someone you know has been charged with a crime, please contact the experienced criminal defense attorneys at Arnold & Smith, PLLC. Our attorneys stand at the ready to defend you against state or federal charges. Please contact Arnold & Smith, PLLC today at (704) 370-2828   or find additional resources here.
About the Author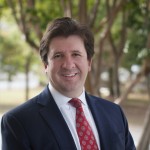 Brad Smith is a Managing Member of Arnold & Smith, PLLC, where he focuses on the areas of criminal defense, DUI / DWI defense and traffic defense.
Mr. Smith was born and raised in Charlotte. He began his legal career as an Assistant District Attorney before entering private practice in 2006.
In his free time, Mr. Smith enjoys traveling, boating, golf, hiking and spending time with his wife and three children.
Sources:
http://www.npr.org/2016/10/23/499042369/police-facial-recognition-databases-log-about-half-of-americans
Image Credit:
http://www.freeimages.com/photo/cctv-1309255
See Our Related Video from our YouTube channel:
https://www.youtube.com/user/ArnoldSmithPLLC?feature=watch
See Our Related Blog Posts: