J. Bradley Smith of Arnold & Smith, PLLC answers the question "Should I talk to the police?"
A man after a woman's heart may be prone to a bit of puffery, but legislators in New Jersey want to criminalize that puffery when it rises to the level of deception.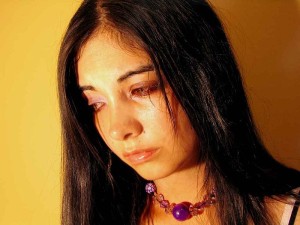 Assemblyman Troy Singleton, D-Burlington, has introduced a bill in the New Jersey legislature that would make "sexual assault by fraud" a criminal offense. "Sexual assault by fraud" is defined as "an act of sexual penetration to which a person has given consent because the actor has misrepresented the purpose of the act or has represented he is someone he is not."
The bill is the brainchild of 37-year-old activist Mischele Lewis. She told Philly.com that the bill is important "because trying to deceive anyone for the purpose of sexual gratification is just wrong." She said that before someone consents "to be intimate with anybody," one should know "one-hundred percent" who the person is.
Lewis said it is morally wrong to lie to a putative lover, whether one is lying about being married, lying about one's profession, about one's "criminal history, parental history, marital history…"
Kathleen Bogle, an assistant professor of sociology and criminal justice at La Salle University in Philadelphia, told Philly.com that law-enforcement authorities actively pursue "sexual predators who try to lure victims into sexual situations through deceit." However, she said, the legislation proposed by Singleton may cast too wide a net. While she agreed with Lewis that lying to get sex is immoral, it would only be criminal in a fraction of instances.
In a 2013 article in the Yale Law Review, Yale law professor Jed Rubenfield wrote that sex-by-deception should be considered rape, since "a consent procured through deception is no consent at all."
Lewis became an activist on the issue after she found out her paramour was not really a secret agent working for the British Government, as he had claimed. He had connections with the United Kingdom's criminal justice system—he had served time there for bigamy and had also been convicted of indecent assault of a minor.
Lewis paid the man $5,000 for a phony security clearance, an act that was criminal: Last year, the man pled guilty to third-degree deception. He was sentenced to three years in a New Jersey prison and ordered to pay the money back.
Prosecutors had tried to charge Lewis's paramour with sexual assault by coercion, but a grand jury declined to indict the man on that charge.
Singleton told NJ.com that the new legislation will provide a prosecutorial remedy for situations like Lewis's. "This legislation is designed to provide our state's judiciary with another tool to assess situations where this occurs and potentially provide a legal remedy to those circumstances," Singleton said.
Depending on the circumstances, a violation of the proposed act could serve as a first-degree or a second-degree crime, punishable by anywhere from five to twenty years in prison.
If you or someone you know has been charged with a crime and is in need of the services of an experienced criminal defense attorney, please give me a call to set up an appointment today. Arnold & Smith, PLLC is a Charlotte based criminal defense, traffic violation defense and civil litigation law firm servicing Charlotte and the surrounding area. If you or someone you know need legal assistance, please contact Arnold & Smith, PLLC today at (704) 370-2828   or find additional resources here.
About the Author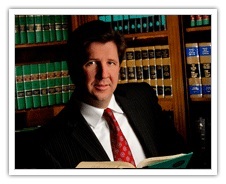 Brad Smith is a Managing Member of Arnold & Smith, PLLC, where he focuses on the areas of criminal defense, DUI / DWI defense and traffic defense.
Mr. Smith was born and raised in Charlotte. He began his legal career as an Assistant District Attorney before entering private practice in 2006.
In his free time, Mr. Smith enjoys traveling, boating, golf, hiking and spending time with his wife and three children.
Sources:
http://www.philly.com/philly/living/20150526_Watch_out__lovers_who_lie__Sexual_assault_by_deception_could_become_a_criminal_offense.html
http://www.nj.com/politics/index.ssf/2014/11/rape_by_fraud_nj_lawmaker_introduces_bill_to_make_it_a_crime.html
Image Credit:
http://commons.wikimedia.org/wiki/File:Broken_Heart.jpg
See Our Related Video from our YouTube channel:
https://www.youtube.com/user/ArnoldSmithPLLC?feature=watch
See Our Related Blog Posts: