J. Bradley Smith of Arnold & Smith, PLLC answers the question "What is the difference between a misdemeanor and a felony?"
Charlotte-Mecklenburg police office Randall Kerrick avoided conviction on manslaughter charges last week when the North Carolina jury deadlocked, forcing the judge presiding over the case to declare a mistrial. Experts say it is unclear how prosecutors will move forward, whether they will bring Kerrick up on similar charges a second time or consider other options.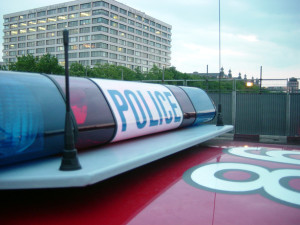 The case involving Kerrick dates back to 2013, when a woman called 911 saying that there was a man trying to break in her front door. The young woman was home alone late at night with her 1-year-old child and was understandably terrified by what she says was a stranger banging on her door. The stranger was former college football player Jonathan Ferrell. Ferrell had just had a car accident. He crawled from his vehicle, his family says, looking for help. When police arrived, a dispute ensued, with Kerrick arguing that Ferrell became aggressive and was taunting the officer to shoot him. Ferrell's family says that Kerrick shot him in cold blood and without any provocation. A dashcam video of the incident was released and appears to show Ferrell raising his hands, as if to say "Wait." The video also shows Ferrell coming towards the officers, prosecutors say out of relief that they had arrived to help; the defense argues it was yet another show of aggression.
After a lengthy investigation, prosecutors decided to bring felony voluntary manslaughter charges against Kerrick. The charges are applied when someone uses excessive force in self-defense or shooting without the specific intention to kill. In such cases, the killing occurs in the heat of passion or as a result of provocation. What is critical is that the person charged cannot be said to have planned the killing; if so, that would make it a murder. Penalties for a voluntary manslaughter conviction are incredibly serious and could land a defendant in prison for up to 40 years.
The jury in this case spent hours weighing the facts and were unable to reach a unanimous decision. Jurors were polled several times and were split 7-5, 8-4 and 8-4, with holdouts appearing unwilling to change their minds. Exactly which way the jury was leaning has not been revealed. The superior court judge presiding over the case eventually became convinced that there was no reasonable probability that there could be a unanimous verdict and that a mistrial was unavoidable.
So what happens in the event of a mistrial like this one? What's next? Some people think that a mistrial is the end of the line, believing that the constitutional protection from double jeopardy prevents prosecutors from bringing another case. That is incorrect in most instances. In cases where a jury cannot reach a verdict and the trial is concluded without deciding the facts in the defendant's favor, the case can normally be retried. That being said, prosecutors would have to seriously consider the strength of their case and whether new or reduced charges are warranted given their inability to convince a jury the first time around. There has been no word on what will happen in Kerrick's case, though Ferrell's family has spoken out publicly and asked prosecutors for a new trial.
If you or someone you know has been charged with a crime and is in need of the services of an experienced criminal defense attorney, please give me a call to set up an appointment today. Arnold & Smith, PLLC is a Charlotte based criminal defense, traffic violation defense and civil litigation law firm servicing Charlotte and the surrounding area. If you or someone you know need legal assistance, please contact Arnold & Smith, PLLC today at (704) 370-2828   or find additional resources here.
About the Author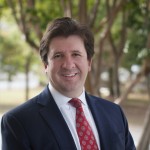 Brad Smith is a Managing Member of Arnold & Smith, PLLC, where he focuses on the areas of criminal defense, DUI / DWI defense and traffic defense.
Mr. Smith was born and raised in Charlotte. He began his legal career as an Assistant District Attorney before entering private practice in 2006.
In his free time, Mr. Smith enjoys traveling, boating, golf, hiking and spending time with his wife and three children.
Sources:
http://www.nbcnews.com/news/us-news/judge-declares-mistrial-police-killing-jonathan-ferrell-n414001
Image Credit:
http://www.freeimages.com/photo/police-car-1515955
See Our Related Video from our YouTube channel:
https://www.youtube.com/user/ArnoldSmithPLLC?feature=watch
See Our Related Blog Posts: