Charlotte DWI and Criminal Defense Attorney J. Bradley Smith of Arnold & Smith, PLLC answers the question "Can the police search my car without a warrant?"
The Minnesota Court of Appeals recently issued a long-awaited opinion concerning the constitutionality of the state's implied consent law. The Appeals Court affirmed the law, holding that a warrantless breath test qualifies as a valid search so long as it is connected to a lawful arrest.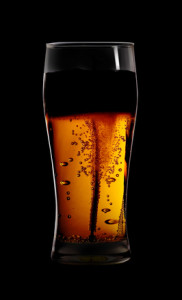 In Minnesota, anyone who chooses to drive a vehicle is said to have consented to a chemical test of his or her blood. This means the person must agree to a test of his or her blood, breath or urine to determine intoxication if a police officer has probable cause to believe the person was drunk driving and has been arrested and charged with such a crime.
If a person ultimately refuses to allow such a test, then he or she will not be forced into submission. Instead, the driver will have his or her license revoked and face a possible criminal charged related to the refusal to submit to chemical testing.
In the Minnesota case, the defendant challenged the state's implied consent law by arguing that the law forces a person to submit to what amounts to an unconstitutional search as a condition for maintaining a driver's license. The Court, unfortunately, disagreed and said that the search in this case was a valid one.
Though many critics of the implied consent law were disappointed with the result, some took comfort in a concurring opinion by the Chief Judge on the Appeals Court. In a separate opinion, the Chief Judge noted that the decision applies only to cases of warrantless breath tests, not blood or urine tests. Many viewed this as an attempt to open the door on challenges to such tests.
What about implied consent in North Carolina?
North Carolina drivers may not realize that similar laws exist here. North Carolina has an implied consent law which says that those arrested for a DWI have already impliedly consented to having a chemical test done for the purpose of determining blood alcohol content. The law basically says that in exchange for being granted the privilege to drive a vehicle in the state, you have given up your right to refuse to provide a breath, blood, or urine sample for a chemical test after being arrested on suspicion of drunk driving.  The penalty in North Carolina for refusing to provide such a sample, and therefore violating the implied consent law, is a one-year suspension of one's driving privilege.  In North Carolina, the test to determine blood alcohol content can be taken at any relevant time after driving.  Courts have interpreted this "relevant time" to mean up to several hours after the person was last seen behind the wheel.
Your rights
Though drivers are said to have impliedly consented to blood alcohol content tests, it is important to note that these tests cannot be ordered on a whim. Instead, police officers must first have established probable cause to suspect that a person was driving while impaired. This must be supported by actual evidence, not just a guess. Additionally, drivers also have the right to consult with an attorney for advice regarding a potential chemical test and can also request a witness to observe the procedure. The important caveat here is that you have 30 minutes from the time at which you were informed of your rights to call an attorney or a witness. The BAC testing will not be delayed longer than 30 minutes.
The big factor to note when considering your rights and whether or not to refuse to provide a sample for a blood alcohol content test is that even if you are denied your right to contact an attorney or witness, that violation alone will not save you from the penalty of violating the implied consent law.  North Carolina courts have continuously held that even if certain rights are violated with regard to availability of witnesses and attorneys to view or consult prior to submitting a sample, a driver can still be punished for "willfully" refusing to comply with the implied consent law.
However, just because an officer states that you refused is not the end of the story.  Anyone who has been revoked for a refusal may request a hearing before a DMV hearing officer for a determination of whether the refusal revocation should be sustained.  This hearing must be requested within ten days of the revocation, so time is of the essence if you have been charged with refusing to provide a sample.
Penalty
If you refuse to submit to a chemical test, North Carolina's implied consent law contains a harsh punishment: license revocation. The law says that someone who refuses to submit to such a test will have his or her license revoked for a period of 12 months.  Furthermore, at least six months must pass before a driver is eligible for a limited driving privilege.  Thus, should you willfully refuse to provide a blood, breath, or urine sample upon the request of an officer after being charged with DWI, be prepared to be without a license for at least six months.
Our attorneys at Arnold & Smith, PLLC routinely appear before the DMV for refusal hearings, so if you are facing a refusal revocation, please give me a call to set up an appointment today. Arnold & Smith, PLLC is a Charlotte based criminal defense, traffic violation defense and civil litigation law firm servicing Charlotte and the surrounding area. If you or someone you know need legal assistance, please contact Arnold & Smith, PLLC today at (704) 370-2828   or find additional resources here.
About the Author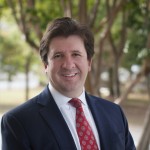 Brad Smith is a Managing Member of Arnold & Smith, PLLC, where he focuses on the areas of criminal defense, DUI / DWI defense and traffic defense.
Mr. Smith was born and raised in Charlotte. He began his legal career as an Assistant District Attorney before entering private practice in 2006.
In his free time, Mr. Smith enjoys traveling, boating, golf, hiking and spending time with his wife and three children.
Sources:
http://www.startribune.com/appeals-court-upholds-law-in-breath-test-refusal-case/318667551/
Image Credit:
http://www.freeimages.com/photo/beer-1326297
See Our Related Video from our YouTube channel:
https://www.youtube.com/user/ArnoldSmithPLLC?feature=watch
See Our Related Blog Posts: