Charlotte Criminal Lawyer Brad Smith answers the question: "Should I talk to the police?"
There's been a recent push by legislatures in some states to pass what are known as "Blue Lives Matter" laws. This broad category refers to measures intended to stiffen penalties faced by offenders who perpetrate crimes against police officers. Supporters say the laws are necessary to send the message that police officers are worthy of respect and deserve special protection. Critics argue these laws are unnecessary, as violence against police officers is already punished and, in many cases, serves as an aggravating factor when weighing punishment for various crimes.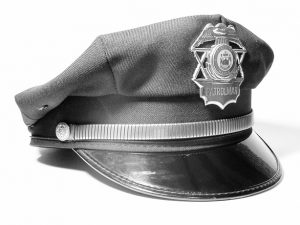 Legislators in Louisiana passed a Blue Lives Matter law back in May of this year and did something different by adding police officers and other emergency responders as a group deserving of protection under existing state hate crime laws. The law said that anyone who targets police officers or other emergency responders specifically because of their jobs will receive enhanced penalties when it comes time for sentencing.
Though the law was passed months ago, there's been little enthusiasm among officers to take the law for a spin. That changed this past week when officers in New Orleans brought charges against a man for violating the hate crime law, the first such violation on record. The man was arrested for allegedly committing a crime (criminal damage to property), but the officers appear to have tacked on the additional hate crime charge as an attempt to increase his potential for punishment.
According to news reports, Raul Delatoba was arrested earlier this month for vandalism. Police say the man was drunk and banging on a window at a motel a little after 5 in the morning, yelling obscenities at several witnesses. When a security guard at the motel called for police, Raul continued his drunken tirade, screaming racial and gender-based obscenities at the officers. The officers then charged Raul with damaging private property, disturbing the peace and violation of the state's Blue Lives Matter hate crime law. According to the police report, the officer said that defendant's attacks on the officers were based on their race, sex and occupation.
Critics of the law pounced when news of the arrest was released, with many arguing that no hate crime actually took place. Instead, what happened serves as an example of hate speech. Though hate speech is undoubtedly repugnant, it isn't criminal and no one should face enhanced criminal penalties simply for yelling offensive terms.
The New Orleans Police Department has since begun to backtrack from the charges, saying that they now believe the law was improperly applied. Though the police now believe Raul shouldn't be charged with a hate crime, that decision will ultimately be made by the district attorney who is responsible for deciding what charges to bring.
Interestingly, Raul faces stiffer penalties for the hate crime then he does for the crime he is alleged to have committed. Under Louisiana law, Raul faces an additional five years in prison and a $5,000 fine for his hate crime. Additionally, the bond for his hate crime charge is $10,000, higher than the $5,000 bond he owes for the vandalism charge.
If you or someone you know has been charged with a crime, please contact the experienced criminal defense attorneys at Arnold & Smith, PLLC. Our attorneys stand at the ready to defend you against state or federal charges. Please contact Arnold & Smith, PLLC today at (704) 370-2828   or find additional resources here.
About the Author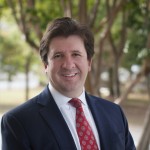 Brad Smith is a Managing Member of Arnold & Smith, PLLC, where he focuses on the areas of criminal defense, DUI / DWI defense and traffic defense.
Mr. Smith was born and raised in Charlotte. He began his legal career as an Assistant District Attorney before entering private practice in 2006.
In his free time, Mr. Smith enjoys traveling, boating, golf, hiking and spending time with his wife and three children.
Sources:
http://reason.com/blog/2016/09/08/louisianas-new-blue-lives-matter-cop-law
Image Credit:
http://www.freeimages.com/photo/patrol-hat-1499927
See Our Related Video from our YouTube channel:
https://www.youtube.com/user/ArnoldSmithPLLC?feature=watch
See Our Related Blog Posts: