Charlotte Criminal Lawyer Brad Smith answers the question: "What should parents tell their children to do when interacting with police officers?"
If you've been following the news closely you've likely seen articles about a recent rash of clown sightings. The stories have popped up everywhere, in North Carolina, Minnesota, Wisconsin, Ohio and many other places, including some international sightings. Though little has been reported in the way of harm, the reports of clowns roaming around late at night has been enough to unsettle many people, assuming that there must be a sinister motivation.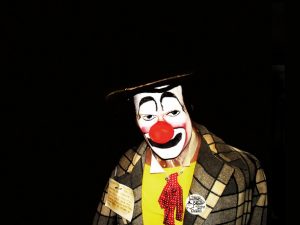 Police have been frustrated by the recent reports, believing that many are copycats and that the more these incidents are reported the more they tend to occur, a negative feedback loop for clowns. Rather than spending time tracking down those responsible for actual crimes, the police departments have been busy responding to reports involving mysteriously disappearing clowns. This worry about wasting finite police resources appears to be a motivating factor behind a recent episode in North Carolina where a man was charged with filing a false report.
The incident occurred in Winston-Salem where police say a 24-year-old told police that a clown had knocked on his window very early one morning. The man then claimed that he chased the clown, but the clown managed to escape. The police questioned the man and, after some equivocation, his story began to fall apart. The man later admitted to fabricating the event. What police did next surprised many, arresting the man and charging him with filing a false police report.
In a separate episode that same day, police were called about another clown sighting, this time involving children. The police report described the clown as wearing white overalls, white gloves, red shoes, red bushy hair, a white face and a red nose. Police did their homework and ran across a camera in the area. After reviewing the footage, police discovered that no clowns had been in the area either before, during or after the reported incident. So far no charges have been filed related to that report.
In the past month, clowns have been reported in Fayetteville, Winston-Salem, Greensboro and High Point. It's also been reported that clowns tried to lure children into the woods in Greenville, South Carolina. In High Point, police released evidence showing 8 separate reported clown incidents in the past few weeks. Despite all the talk, police say that none of the reports have been substantiated so far.
For the man in North Carolina, things didn't end so well. In North Carolina, any person who willfully makes a misleading or unfounded report to any law enforcement agency can be charged with filing a false report. Police decided that the man's actions qualified, leading him to be arrested and charged with a Class 2 misdemeanor and placed in a local detention center under a $500 bond.  What's his potential penalty? If convicted, he could face between 30 days and 6 months behind bars, a high price to pay for falsely reporting a clown.
If you or someone you know has been charged with a crime, please contact the experienced criminal defense attorneys at Arnold & Smith, PLLC. Our attorneys stand at the ready to defend you against state or federal charges. Please contact Arnold & Smith, PLLC today at (704) 370-2828   or find additional resources here.
About the Author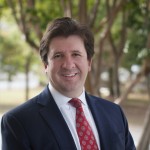 Brad Smith is a Managing Member of Arnold & Smith, PLLC, where he focuses on the areas of criminal defense, DUI / DWI defense and traffic defense.
Mr. Smith was born and raised in Charlotte. He began his legal career as an Assistant District Attorney before entering private practice in 2006.
In his free time, Mr. Smith enjoys traveling, boating, golf, hiking and spending time with his wife and three children.
Sources:
http://www.whio.com/news/crime–law/north-carolina-man-accused-falsely-reporting-clown-sighting/BsfYB0OrA96fnLSxzYrabO/
Image Credit:
http://www.freeimages.com/photo/clown-1438786
See Our Related Video from our YouTube channel:
https://www.youtube.com/user/ArnoldSmithPLLC?feature=watch
See Our Related Blog Posts: