Attorney J. Bradley Smith answering the question: "What are the long term effects of being convicted of a crime?"
Police in Salisbury, NC say that a convicted felon has escaped a minimum security prison in the area and is currently on the lam. Authorities say that they have locked down several schools in the area as a preventative measure and believe the man, Jonathan Dixon, has already broken at least two laws in the few hours since he managed to break free.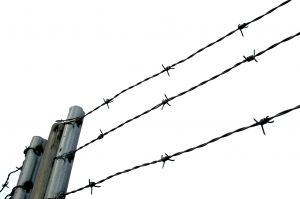 Authorities say that the 27-year-old Dixon was found missing on Monday when guards at the Piedmont Correctional Facility performed a nightly bunk check. Dixon was evidently accounted for at the first bunk check, which happened at 11 p.m. but had managed to slip away before the 4 a.m. bunk check.
Police officers say that almost immediately after breaking out of the prison, Dixon walked next door to a North Carolina Department of Transportation storage shed and broke into it. Officials say that Dixon got away with a DOT uniform and jacket, apparently with the name "Haywood" written on it. Though it's hard to believe, Dixon has only been out of prison for a few hours and has already managed to rack up at least two additional criminal offenses: the escape itself and the theft.
Authorities say that Dixon may also have been responsible for another breaking and entering in the area. Another storage facility in the same part of town was also broken into that evening. Though nothing was taken, officials say they found a boot print that matched the type of shoes inmates at the Piedmont Correctional Facility are issued.
Officers say that the recent crimes would not be out of character for Dixon who was already serving time for larceny, breaking and entering and for receiving stolen property. Evidently Dixon got tired of waiting around to be released and decided to try and get away. Officials from the prison say Dixon still had another three years left on his sentence, a prison term that will now be even longer if he is ever apprehended,
Officials say that Dixon's escape will be closely investigated by prison guards and security personnel who are eager to understand how the man managed to get away. At this point no one knows whether he had assistance or whether he hopped a fence or walked out of a gate all on his own. Officials say the facility lacks security cameras so there's no footage to go back and review. They will work hard to find Dixon and then retrace his steps, attempting to spot the holes in their own security system before other inmates get similar ideas.
Arnold & Smith, PLLC is a Charlotte based criminal defense, traffic violation defense and civil litigation law firm servicing Charlotte and the surrounding area. If you or someone you know need legal assistance, please contact Arnold & Smith, PLLC today at (704) 370-2828.
About the Author: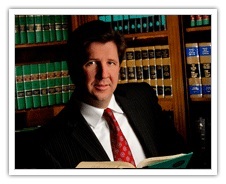 Brad Smith is a Managing Member with Arnold & Smith, PLLC where he focuses on the areas of criminal defense, DUI / DWI defense and traffic defense. Mr. Smith began his legal career in Charlotte, North Carolina as an Assistant District Attorney. In 2006, he entered private practice focusing almost entirely on criminal defense.
Born and raised in Charlotte, Mr. Smith is married with one son and one daughter. In his free time, he enjoys traveling, boating, golf and hiking near his mountain home in western North Carolina.
Source:
See Our Related Videos From Our YouTube Channel:
See Our Related Blog Posts: