Attorney J. Bradley Smith answering the question: "What are the long term effects of being convicted of a crime?"
It's pretty rare to hear about a police department dedicating resources to tracking down a person for stealing diapers. However, authorities in North Carolina say they are eagerly searching for the person who they say stole 13,000 diapers from the Diaper Bank of North Carolina earlier this month.

The nonprofit organization, based in Durham, provides diapers to needy families with young children. The founder of the organization says she went into the office on a Monday morning to pick up an order for a nearby homeless shelter when she noticed diapers strewn across the floor and many others missing.
Upon closer inspection, the director found that specific sizes of diapers were missing in large numbers. Apparently, diapers in sizes 4 and 5 are among the most popular because babies are often able to remain in those sizes for up to a year. As a result, they are in high demand from families and tough to keep in stock.
Beyond the theft of diapers from the homeless shelter, the director said that the thieves also knew to target a reserve room that holds extra diapers, something that no one outside immediate employees should ever have known about.
Since the theft, officers say they have been receiving reports of diapers turning up all over town. Some have been seen at local yard sales, apparently without explanation, while others are turning up on the street corners in downtown Durham. The diapers are easily identified because they carry a label with the name of the organization.
The director says that the relatively new organization, founded only 11 months ago, started with the goal of handing out 50,000 diapers in a year. So far the group has handed out 140,000 diapers with a month to spare, nearly tripling their initial goal. The director says that it's been hard to hear stories about people trying to sell the diapers on street corners for $4 per package when that money is desperately needed to keep the nonprofit in operation. However, the group says it intends to continue on with its mission and will look for alternative means of gathering the money needed to buy diapers for those in need.
Given that the value of the 13,000 stolen diapers is well in excess of $1,000, the people responsible for the crime face serious criminal penalties if caught. Under North Carolina law, it is a Class H felony to have committed larceny of property valued at over $1,000. A person convicted of a Class H felony could be put in jail for between four and eight months as well as ordered to pay fines.
Arnold & Smith, PLLC is a Charlotte based criminal defense, traffic violation defense and civil litigation law firm servicing Charlotte and the surrounding area. If you or someone you know need legal assistance, please contact Arnold & Smith, PLLC today at (704) 370-2828   or find additional resources here.
About the Author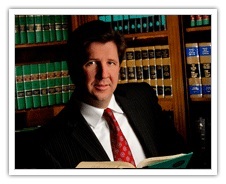 Brad Smith is a Managing Member of Arnold & Smith, PLLC, where he focuses on the areas of criminal defense, DUI / DWI defense and traffic defense.
Mr. Smith was born and raised in Charlotte. He began his legal career as an Assistant District Attorney before entering private practice in 2006.
In his free time, Mr. Smith enjoys traveling, boating, golf, hiking and spending time with his wife and three children.
Source:
"Perp stole 13,000 diapers from North Carolina nonprofit, police say," published at NYDailyNews.com.
See Our Related Videos From Our YouTube Channel:
https://www.youtube.com/user/ArnoldSmithPLLC?feature=watch

See Our Related Blog Posts:
North Carolina Man Faces Nearly Two Years In Prison After Drunken Moped Driving