Attorney J. Bradley Smith answering the question: "Can I be arrested without evidence against me?"
The case of a North Carolina bank robber is set to get national attention over the coming months after the U.S. Supreme Court agreed to hear the matter. The case involved Larry Whitfield, a 26-year-old who is currently in prison and not scheduled to be released until 2022.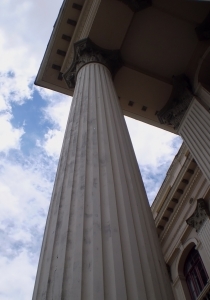 The issue in the case concerns something that judges have long argued about and for which a clear rule still does not exist. Though everyone understands that bank robbery is a crime, many may not realize that anyone robbing a bank that is found to have forcibly moved another person, either during the crime or while fleeing, faces even stiffer penalties.
Standard bank robberies involve a possible punishment of up to 20 years, though there is no mandatory minimum, meaning that judges are empowered to reduce the sentences of those they feel are deserving. However, anyone who has been found to violate the forced-movement law faces an additional 10-year mandatory sentence and possibly even life behind bars.
The question that the Supreme Court must now wrestle with is how much movement is necessary to prompt a violation of the forced-movement law. In this case, Whitfield and a partner armed themselves with weapons and intended to rob a credit union in Gastonia, NC. A tough security system prompted them to flee the scene, ultimately seeking refuge in the home of a nearby woman.

Though Whitfield says he was calm and even tried to comfort the frightened woman, she was later found dead of a heart attack when her husband returned home. Police say that Whitfield escorted the woman into a computer room located inside of her home, something that prosecutors said amounted to forced-movement.
Now the justices on the Supreme Court will have to decide whether walking from one room of the house to another qualifies as forced-movement or not, an important decision that could result in Whitfield getting out of prison years earlier than he is currently scheduled to be released.
In earlier cases, some courts have found that even leading a bank employee from one end of the building to the other was enough to satisfy the requirements for a forced-movement conviction. In other cases, courts have found that such movements are common in the context of a bank robbery and that something more must be shown to justify the additional punishment.
Arnold & Smith, PLLC is a Charlotte based criminal defense, traffic violation defense and civil litigation law firm servicing Charlotte and the surrounding area. If you or someone you know need legal assistance, please contact Arnold & Smith, PLLC today at (704) 370-2828   or find additional resources here.
About the Author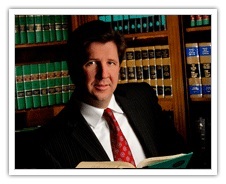 Brad Smith is a Managing Member of Arnold & Smith, PLLC, where he focuses on the areas of criminal defense, DUI / DWI defense and traffic defense.
Mr. Smith was born and raised in Charlotte. He began his legal career as an Assistant District Attorney before entering private practice in 2006.
In his free time, Mr. Smith enjoys traveling, boating, golf, hiking and spending time with his wife and three children.
Source:
"A fleeing bank robber, a heart attack and a 'vexing' law get Supreme Court's attention," by Michael Doyle, published at MercedSunStar.com.
See Our Related Videos From Our YouTube Channel:
https://www.youtube.com/user/ArnoldSmithPLLC?feature=watch

See Our Related Blog Posts:
North Carolina Man Faces Nearly Two Years In Prison After Drunken Moped Driving
Charlotte Officer Indicted By Grand Jury On Second Try