J. Bradley Smith of Arnold & Smith, PLLC answers the question "Can I be arrested without evidence against me?"
The Supreme Court entertained arguments this week in a case that could lead to the criminalization of some rap lyrics.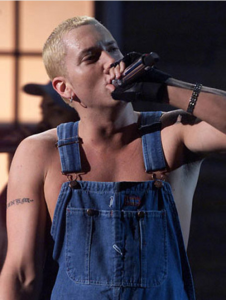 The case involves a 31-year old "aspiring rapper who likes attention" named Anthony Douglas Elonis. In early 2010, Elonis's wife left with the couple's two small children. Not long after, Elonis was fired from his job at an amusement park after coworkers made at least five sexual harassment complaints against him.
Elonis took to Facebook to voice his opinions about his estranged wife, his former employer and his old coworkers.
The statements began with Elonis posting an "I wish" caption beneath a Halloween photo showing him holding a knife to a coworker's neck. That coworker had filed a sexual harassment complaint against Elonis shortly before Elonis lost his job.
Elonis then began posting statements directed at his estranged wife. In one message, he wrote: "If I only knew then what I know now, I would have smothered your ass with a pillow, dumped your body in the back seat, dropped you off in Toad Creek, and made it look like a rape and murder."