Brad Smith of Arnold & Smith, PLLC answers the question "Can I be arrested without evidence against me?"
The law is a place where simple questions have complicated answers and where much depends upon the way questions are framed. Many times I have been asked, for instance, whether someone can be convicted of a crime for doing something a person did not know was a crime.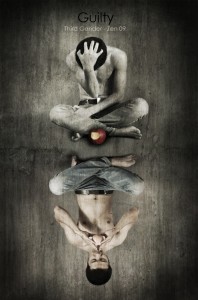 The answer is a resounding yes! Invariably, the next question is, "How is that fair?"
Many modern criminal codes – including those applicable in state and federal courts in North Carolina – include what are known as "strict liability" offenses. All the government has to prove in those cases is that a person did a certain act. Regardless of the person's intent, if the act was done, the person is guilty.
An easy example is the offense of driving while impaired. If a person is shown to have been impaired and to have driven a motor vehicle while impaired, he or she is guilty of the offense regardless of one's intent to be impaired or to drive.
Another easy example is the offense of statutory rape. Statutory rape does not necessarily involve a rape by force. A victim in a statutory rape case may consent to sexual relations. If the victim is under a certain age and the sexual partner is over a certain age, the mere act of engaging in sexual contact exposes the sexual partner to criminal liability. Whether the sexual partner knows the victim's age is irrelevant. Likewise, whether the sexual partner and victim are boyfriend and girlfriend is irrelevant.
These are examples of cases in which a prosecutor must only prove "Actus reus" – a guilty act – in order to win a conviction. In general, strict liability offenses are reserved for crimes such as DUI / DWI or statutory rape, in order to protect the public or children from certain kinds of harm.
Such cases are distinguished from those in which a prosecutor must also prove "Mens rea" – a guilty mind.
In those cases, a prosecutor must prove a person both intended to commit a criminal act and then followed through with it. An easy example is the offense of murder – the intentional killing of a human being with malice aforethought. To convict someone of murder, a prosecutor must show that a person planned to kill someone and then followed through with it. The perpetrator had a guilty mind and was guilty of the act.
Some crimes are all about intent, or "mens rea." Suppose, for instance, John was driving down Main Street at one o'clock in the afternoon and struck Mike with his car. John was going the speed limit and Mike was walking in the street, near the curb. Mike suffered serious injuries. It looked like an accident.
Then Mike told a police officer that John was an old enemy with a grudge. Further investigation showed John worked at a place nowhere near Main Street, but a coworker told him Mike was likely to be found there at that time of day. When questioned, John refused to talk. The police then seized John's computer and found he had searched on Google for "How to make killing someone look like an accident."
John is charged with attempted murder.
In order to prove John attempted to kill Mike, the prosecutor must show he had a guilty mind, or that he intended to kill. John's not talking, so the prosecutor uses circumstantial evidence – the old grudge, the search term on the computer, the remoteness of Main Street to where John should have been, the fact that a coworker told John where Mike could be found.
Who wins? It depends on the unique facts and circumstances of each case and upon the nature and substance of evidence that comes in at trial.
John hires an experienced criminal defense attorney who is able to show that police lacked probable cause when they asked a magistrate for a search warrant to get John's computer. Because of that, the judge throws out the evidence that John searched "How to make killing someone look like an accident."
The attorney also shows that two days prior to the accident, John ordered a bouquet of flowers from a florist on Main Street, and the day he struck Mike, he had just picked up the bouquet.
The attorney subpoenas closed-circuit security video from a nearby business that shows Mike – apparently intoxicated – stumbling into the road in front of John's car.
John is acquitted because the jury cannot find beyond a reasonable doubt that he intended to kill Mike.
The attorney is not intended to be the "hero" of this tale; the point, instead, is to illustrate just how complicated a seemingly simple case can be, and why you may find you need an experienced criminal defense attorney on your side, guilty mind or not.
Arnold & Smith, PLLC is a Charlotte based criminal defense, traffic violation defense and civil litigation law firm servicing Charlotte and the surrounding area. If you or someone you know need legal assistance, please contact Arnold & Smith, PLLC today at (704) 370-2828   or find additional resources here.
About the Author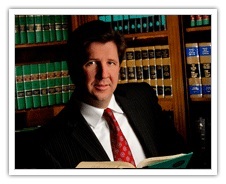 Brad Smith is a Managing Member of Arnold & Smith, PLLC, where he focuses on the areas of criminal defense, DUI / DWI defense and traffic defense.
Mr. Smith was born and raised in Charlotte. He began his legal career as an Assistant District Attorney before entering private practice in 2006.
In his free time, Mr. Smith enjoys traveling, boating, golf, hiking and spending time with his wife and three children.
Sources:
Mens rea: http://www.law.cornell.edu/wex/mens_rea
Actus reus: http://www.law.cornell.edu/wex/actus_reus
Image Credit: https://flic.kr/p/6vj3c2
See Our Related Video from our YouTube channel:
https://www.youtube.com/user/ArnoldSmithPLLC?feature=watch
See Our Related Blog Posts:
https://www.charlottecriminallawyer-blog.com/2012/07/charlotte-soccer-coach-arreste.html
https://www.charlottecriminallawyer-blog.com/2013/12/charlotte-school-teacher-charg.html