Attorney J. Bradley Smith answering the question: "If I simply intend to plead guilty, why do I need a lawyer?"
Though welfare fraud may not sound like an offense worthy of jail time, those who are found defrauding the government in Cabarrus County, North Carolina might soon find themselves behind bars. Officials with the county say that an investigation revealed more than a million dollars in government assistance fraud has taken place in the past two years alone. To combat the problem, prosecutors say they are going to get tough with offenders and start locking up those responsible for wasting taxpayer money.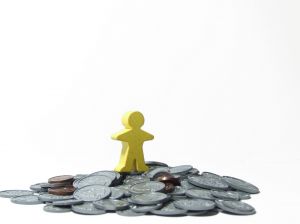 Officials say that $150,000 out of the million dollars in fraud is directly linked to people lying about their situation, either their income or their number of dependents. Already officials say 15 cases have been referred to prosecutors and six cases were formally brought just this past week.  A spokesperson says that the director of Cabarrus County Human Services identified those involving fraud and that prosecutors are now sifting through information related to those case before bringing formal criminal charges.
According to authorities, the instances of fraud were largely revealed thanks to anonymous tips, many received by friends or family members of those responsible for lying. The tipsters would call the Human Services Office and explain how someone had lied to extract more money in benefits. In many cases, those being charged lied about their financial circumstances to get more money in food stamps, Medicaid and other government assistance programs.
The biggest case so far involves one person who extracted nearly $70,000 worth of benefits based on fraud. That case involved many years of fraudulent behavior and is serious enough that the person responsible could very well end up in jail.
The decision to criminally charge and incarcerate those responsible for welfare fraud is a new approach designed to prevent others from being tempted to engage in similar misconduct. The hope is that the threat of jail time will dissuade others from following a similar approach. Previously, those who were found to have committed fraud were simply disqualified from future assistance, fined and then made to repay the money they took.
Under the new approach, those who have been accused of fraud will be charged with a felony, assuming the amount of the fraud exceeds $400. County officials say that they have collected $230,000 in overpayments so far this year, proving that their newly strict approach is working. Though residents of Cabarrus County need to make sure that they are carefully abiding by income reporting rules, so do those living in other parts of the state. Gaston and Mecklenburg County officials say that they too criminally prosecute welfare fraud and intend to devote even more energy towards the issue in the near future.
Arnold & Smith, PLLC is a Charlotte based criminal defense, traffic violation defense and civil litigation law firm servicing Charlotte and the surrounding area. If you or someone you know need legal assistance, please contact Arnold & Smith, PLLC today at (704) 370-2828   or find additional resources here.
About the Author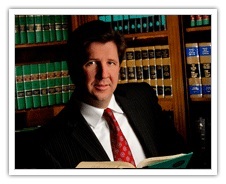 Brad Smith is a Managing Member of Arnold & Smith, PLLC, where he focuses on the areas of criminal defense, DUI / DWI defense and traffic defense.
Mr. Smith was born and raised in Charlotte. He began his legal career as an Assistant District Attorney before entering private practice in 2006.
In his free time, Mr. Smith enjoys traveling, boating, golf, hiking and spending time with his wife and three children.

Source:
"Cabarrus Co. prosecutes criminals committing welfare fraud," by Tony Burbeck, published at WCNC.com.
See Our Related Videos From Our YouTube Channel:
https://www.youtube.com/user/ArnoldSmithPLLC?feature=watch

See Our Related Blog Posts:
North Carolina Teen Jailed After Serving Collard Greens With A Dash Of Insecticide