Attorney J. Bradley Smith answering the question: "Can I be arrested without evidence against me?"
When you think of criminal laws some might appear obvious, prohibitions against murder, physical violence, drug use, thefts, etc. Though the list goes on and on, many might be surprised just how far the list actually goes. A recent article discussed the stunning number of criminal laws in North Carolina and concluded that the number of codes can actually be used as a weapon against residents of the state, allowing police to charge almost anyone with some kind of criminal violation.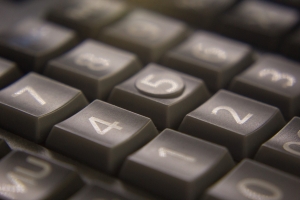 Experts say that there are currently more than 1,150 individual criminal codes in North Carolina. These include criminal statutes, motor vehicle rules, codes, and other regulations that have the power to be criminally enforced. A paper by the Manhattan Institute found that this criminalization is excessive and needs to be reformed, worrying that the array of criminal regulations restricts freedom.
Interestingly, legislators in some states have begun to realize that continuing to add crimes to the already lengthy list does little to protect the lives or property of residents. Instead, a patchwork of criminal regulations develops leading to confusion among both citizens and law enforcement officials about what kind of behavior deserves criminal prosecution. Legislators in Tennessee and Virginia have specifically taken to the task of removing outdated or unnecessary crimes from their books, hoping to free up courts and ease the already heavy strain on the judicial system.
North Carolina has taken a radically different approach, adding laws rather than subtracting. Between 2008 and 2013, North Carolina actually averaged more than 34 new criminal offenses to the books each and every year. Though some have pointed out that as recently as 2013, legislators downgraded 21 low-level misdemeanors, the truth is that many more crimes were upgraded than were downgraded during that round of reform.
Even more troubling is that legislators appear to be writing new criminal regulations for problems that aren't even occurring. Between 2009 and 2010, 66 percent of the new crimes that were created resulted in zero criminal charges two years later. These crimes aren't being used by prosecutors and instead sit idle, waiting to be used against unsuspecting individuals. Examples of uncharged crimes include stealing a portable toilet, performing sleep studies without a license and failing to write proper reports regarding the disposal of sewage.
Though it has long been the case that ignorance of the law is no excuse, many say that that deserves evaluation now that so many more criminal laws are in force. In previous years many laws were well known, today, it's quite possible that someone could honestly be breaking the law and never know it, given the plethora of criminal regulations on the books.
Arnold & Smith, PLLC is a Charlotte based criminal defense, traffic violation defense and civil litigation law firm servicing Charlotte and the surrounding area. If you or someone you know need legal assistance, please contact Arnold & Smith, PLLC today at (704) 370-2828   or find additional resources here.
About the Author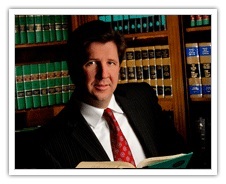 Brad Smith is a Managing Member of Arnold & Smith, PLLC, where he focuses on the areas of criminal defense, DUI / DWI defense and traffic defense.
Mr. Smith was born and raised in Charlotte. He began his legal career as an Assistant District Attorney before entering private practice in 2006.
In his free time, Mr. Smith enjoys traveling, boating, golf, hiking and spending time with his wife and three children.

Source:
"'VOLUMINOUS' CRIMINAL CODES IN NORTH CAROLINA BULLY CITIZENS," published at WatchDogWire.com.
See Our Related Videos From Our YouTube Channel:
https://www.youtube.com/user/ArnoldSmithPLLC?feature=watch

See Our Related Blog Posts:
North Carolina Teen Jailed After Serving Collard Greens With A Dash Of Insecticide