Attorney J. Bradley Smith answering the question: "Should I ever plead guilty to a charge?"
Law enforcement officials across the State of North Carolina have agreed to join forces yet again to combat drunk driving. This year marks the fourth anniversary of State Highway Patrol officers working in conjunction with the Wildlife Resources Commission and the Alcohol Law Enforcement division to bust impaired drivers.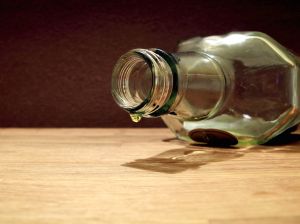 The law enforcement groups will work together to crack down on drivers as well as boaters, a campaign dubbed "On the Road, On the Water, Don't Drink and Drive." The groups say that alcohol is responsible for hundreds of accidents, both on land and on water, and that the joint collaboration between the agencies can help lead to greater success.
In North Carolina, the law says that it is illegal for a driver in a motor vehicle to drink while operating the vehicle. Additionally, anyone found to be operating a motor vehicle with a BAC greater than 0.08 percent faces drunk driving charges. The law differs slightly with regard to boaters, given that boaters are allowed to consume alcohol while operating their boats. However, boaters are held to a similar standard of intoxication and can be charged with Boating while intoxicated, or BWI if found to have a BAC greater than 0.08 percent.
The agencies say they will work together between Memorial Day and Labor Day, a traditionally busy time for drunk driving arrests. Checkpoints will be put in place across the state, both on land and on water, to ensure that drivers out for a good time are not legally impaired.
Law enforcement officials say that they would like to avoid issuing any tickets, though that appears unlikely. Despite many attempts at educating the public, enforcement appears to be the best method for ensuring safety on roads and waterways. As a result, thousands of people can expect to receive a citation over the course of the next few months, all because for having too much to drink while operating a vehicle.
For those eager to avoid such run-ins with the law, experts say that you should designate a driver (or boater) when you intend to consume alcohol. By ensuring that someone remains sober enough to drive, everyone else can relax and have a good time without fear of being arrested or charged with a criminal offense. Spending thousands of dollars to hire an attorney, pay fines and then fork over money for increased monthly insurance premiums isn't worth the momentary fun of having a drink.
Arnold & Smith, PLLC is a Charlotte based criminal defense, traffic violation defense and civil litigation law firm servicing Charlotte and the surrounding area. If you or someone you know need legal assistance, please contact Arnold & Smith, PLLC today at (704) 370-2828   or find additional resources here.
About the Author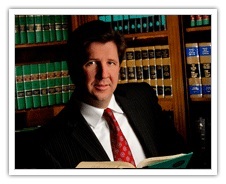 Brad Smith is a Managing Member of Arnold & Smith, PLLC, where he focuses on the areas of criminal defense, DUI / DWI defense and traffic defense.
Mr. Smith was born and raised in Charlotte. He began his legal career as an Assistant District Attorney before entering private practice in 2006.
In his free time, Mr. Smith enjoys traveling, boating, golf, hiking and spending time with his wife and three children.
Source:
"NC authorities team up, prep for DWI checkpoints on land, water," by Samantha Gilman, published at NewsObserver.com.
See Our Related Videos From Our YouTube Channel:
https://www.youtube.com/user/ArnoldSmithPLLC?feature=watch

See Our Related Blog Posts:
North Carolina Teen Jailed After Serving Collard Greens With A Dash Of Insecticide