J. Bradley Smith of Arnold & Smith, PLLC answers the question "If I have an outstanding warrant, what should I do?"
The "Hands up, don't shoot!" moniker is all the rage in the United States, with prominent professional athletes in the National Basketball Association and National Football League, as well as well-known celebrities, politicians, political pundits and media figures adopting the meme—some displaying the same on tee shirts proclaiming the phrase.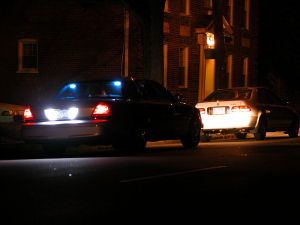 Long before the rage—before Michael Brown was shot to death by Officer Darren Wilson in Ferguson, Missouri, and before New Yorker Eric Garner died after being wrestled to the ground by a small team of New York City police officers—an unarmed backseat passenger in Billings, Montana was shot to death for failing to raise his hands during what began as a simple traffic stop.
Officer Grant Morrison said that on the night of April 14, 2014 he saw a car "turn quickly and decided to follow it." After following it, Morrison said, he pulled the car over because of a "light violation." Richard Ramirez was a passenger in the car.
Morrison testified at a hearing that after pulling the car over, he noticed that the back right passenger was pushing against the door. Morrison ordered all of the car's occupants to raise their hands, but the 38-year-old Ramirez kept fumbling for something in his pocket.