J. Bradley Smith of Arnold & Smith, PLLC answers the question "Can I be arrested without evidence against me?"
A 30-year-old Montana man has been convicted of deliberate homicide in the April 27, 2014 shooting death of a German foreign-exchange student.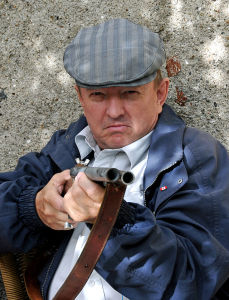 The man, Markus Kaarma of Missoula, Montana, found 17-year-old Diren Dede in his garage after Dede triggered motion sensors. Witnesses testified at Kaarma's trial that the man fired four shotgun blasts at Dede. Prosecutors argued at trial that Kaarma paused before taking the fourth shot, allegedly adjusting his aim before firing a blast into Dede's head. Dede was unarmed at the time.
Kaarma's neighbors testified that the man was disappointed by the response of local police to previous break-ins at his home. His girlfriend, Janelle Pflager, allegedly told neighbors that Kaarma set out to bait an intruder and catch one himself. Prosecutors argued that Kaarma wanted to do more than catch a burglar; they said he was intent on "luring an intruder into his garage" in order to harm the person. On the night of Dede's shooting, Kaarma had left the garage door partially open with a purse visible inside.
Kaarma argued at trial that he feared for his life and could not tell whether the intruder was armed or not at the time he fired the shot. His lawyers also pointed out that Kaarma had been on edge after his garage was burglarized at least once in the weeks before the shooting.
Legal observers considered the Kaarma case as a test of so-called "stand your ground" laws that have been passed in as many as 30 states in recent years. These laws expand the so-called "castle doctrine," a legal theory in which one's home is considered one's "castle," and the duty to retreat from an aggressor is reduced or eliminated.
In the Kaarma case, Kaarma's lawyers argued that the man reasonably feared for his own and his family's safety when he shot Dede, so his actions were justified under Montana's "stand your ground" law. The jury disagreed, finding Kaarma guilty of homicide. Kaarma's sentencing is set for February 11, 2015; he faces a minimum of 10 years in prison for the killing. His lawyers said he plans to appeal the verdict.
North Carolina's version of "stand your ground" could come into play in the shooting death of an intruder in a home in southeast Charlotte on Tuesday. In that case, a 14-year-old boy shot Isai Robert Delcid as Delcid allegedly smashed through the window of the home. The home belonged to the boy's grandmother; the boy was visiting her when Delcid and his brother, Carlos, attempted the break-in.
Carlos Delcid fled the scene and was caught by police a short time later. WBTV has reported that the boy's father was shot to death six years ago at his auto repair business, Greg's Automotive on Independence Boulevard. George Wyant, the boy's grandfather, said his grandson tragically lost his father to violence, "and now something like this has to happen." Wyant said the boy was trying to protect himself and his grandmother.
Wyant said that prior to this incident, his home was burglarized "twice last month." Police do not know whether the cases are connected.
Arnold & Smith, PLLC is a Charlotte based criminal defense, traffic violation defense and civil litigation law firm servicing Charlotte and the surrounding area. If you or someone you know need legal assistance, please contact Arnold & Smith, PLLC today at (704) 370-2828   or find additional resources here.
About the Author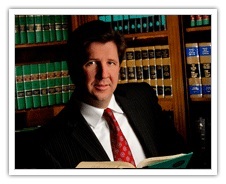 Brad Smith is a Managing Member of Arnold & Smith, PLLC, where he focuses on the areas of criminal defense, DUI / DWI defense and traffic defense.
Mr. Smith was born and raised in Charlotte. He began his legal career as an Assistant District Attorney before entering private practice in 2006.
In his free time, Mr. Smith enjoys traveling, boating, golf, hiking and spending time with his wife and three children.
Sources:
http://www.dailymail.co.uk/news/article-2877079/Deliberations-resume-exchange-student-killing.html
http://www.wbtv.com/story/27644684/one-shot-killed-during-alleged-break-in-in-southeast-charlotte
http://www.ncleg.net/EnactedLegislation/Statutes/HTML/BySection/Chapter_14/GS_14-51.3.html
Image Credit: 
http://commons.wikimedia.org/wiki/Category:Males_with_shotguns#mediaviewer/File:Man_with_shotgun_in_Sicily.jpg
See Our Related Video from our YouTube channel:
https://www.youtube.com/user/ArnoldSmithPLLC/videos
See Our Related Blog Posts: