J. Bradley Smith of Arnold & Smith, PLLC answers the question "Can I be arrested without evidence against me?"
The move is on—in the wake of riots and protests over police shooting and choking deaths of two unarmed men in Ferguson, Missouri and New York City—to equip police officers nationwide with body cameras. Privacy advocates, police chiefs and at least one police union, however, are expressing concerns about the plan.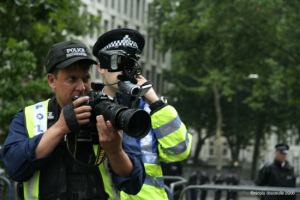 The Washington Post reported Wednesday that the Obama Administration has proposed spending $75 million on 50,000 body cameras to be fitted upon law-enforcement officers across the United States.
The Charlotte-Mecklenburg Police Department is well ahead of the curve on body cameras. Earlier this year, CMPD Chief Rodney Monroe announced that all officers in Charlotte would be equipped with body cameras. (See related blog: "CMPD police body cameras may mean Ferguson never comes to Charlotte").
This, Monroe said, would increase the trust the community has in police and, at the same time, would provide the State with crucial evidence regarding the circumstances of crimes and the conduct of responding officers.
The Post, citing NBC News, which in turn cited St. Louis hip-hop artist and activist Antoine White, said police body cameras might not be all they are cracked up to be. White, who met with President Barack Obama at the White House on Monday to discuss the recent events in Ferguson, told NBC News that "Giving a policeman a camera does not prevent him from shooting me in the head."
White said police officers don't always turn their cameras on, and police officers were wearing body cameras when they took down "400-pound asthmatic Eric Garner" in July for selling untaxed cigarettes, according to the Post. Garner died after being subdued by officers. The incident was captured on video, however recently the officer who administered an alleged fatal chokehold on Garner was cleared of any wrongdoing by a grand jury.
The president of the Police Foundation in Washington told the Post that within five years, police-worn body cameras "will be as ubiquitous in the world of policing as handcuffs, the police radio, [and] the gun." And, body-camera proponents say, in the year after police in Rialto, California began using body cameras, complaints made against police officers fell by an astounding 88 percent.
Privacy advocates caution those promoting the wider deployment of police body cameras, saying that issues such as when officers should be allowed to turn off body cameras have not been settled. Should officers be allowed, for instance, to turn the cameras off when responding to matters involving domestic violence or rape? And to what extent would police body camera videos be available to the public?
The Los Angeles Times reports that internet users have already posed video taken from police-cruiser dashboard cameras depicting arrests of naked women to the website YouTube, while celebrity-expose outfits like TMZ frequently obtain and disseminate police videos depicting celebrities in embarrassing situations, "turning officers into unwitting paparazzi."
American Civil Liberties Union senior policy analyst Jay Stanley said that police videos often capture people at some of the worst moments of their lives. "You don't want to see videos of that uploaded to the Internet for titillation and gawking, Stanley said.
Law-enforcement agencies in the United States have no uniform policy for body cameras, and a third of the 63 federal law-enforcement agencies that use them have no written policy on the matter at all, the Times reports.
While many local police chiefs support across-the-board body camera use for officers, Grand Junction, Colorado Police Chief John Camper worries that the cameras will interfere with police work. Informants may be reluctant to share information if their identities are captured on camera.
Police unions worry that body cameras will be used by higher-ups in police departments to monitor—and nitpick—officers.
Missouri state Rep. Jeff Roorda, business manager for the St. Louis Police Officers' Association, said the cameras, while meant to protect officers, instead lead to officers getting "disciplined for petty stuff constantly." He said officers are tired of the nitpicking, and the cameras being used to add to it.
Arnold & Smith, PLLC is a Charlotte based criminal defense, traffic violation defense and civil litigation law firm servicing Charlotte and the surrounding area. If you or someone you know need legal assistance, please contact Arnold & Smith, PLLC today at (704) 370-2828   or find additional resources here.
About the Author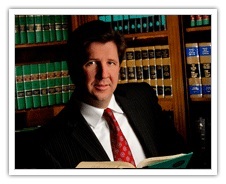 Brad Smith is a Managing Member of Arnold & Smith, PLLC, where he focuses on the areas of criminal defense, DUI / DWI defense and traffic defense.
Mr. Smith was born and raised in Charlotte. He began his legal career as an Assistant District Attorney before entering private practice in 2006.
In his free time, Mr. Smith enjoys traveling, boating, golf, hiking and spending time with his wife and three children.
Sources:
http://www.washingtonpost.com/blogs/the-fix/wp/2014/12/03/obamas-body-camera-argument-just-took-a-big-hit/
http://www.latimes.com/nation/la-na-body-cameras-20140927-story.html#page=1
Image Credit: 
http://commons.wikimedia.org/wiki/File:Forward_inteligence_team2.jpg
See Our Related Video from our YouTube channel:
https://www.youtube.com/user/ArnoldSmithPLLC/videos
See Our Related Blog Posts: