J. Bradley Smith of Arnold & Smith, PLLC answers the question "Can I be arrested without evidence against me?"
The Supreme Court entertained arguments this week in a case that could lead to the criminalization of some rap lyrics.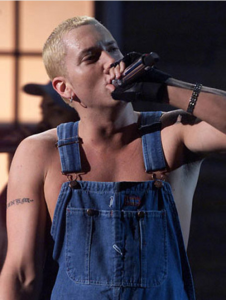 The case involves a 31-year old "aspiring rapper who likes attention" named Anthony Douglas Elonis. In early 2010, Elonis's wife left with the couple's two small children. Not long after, Elonis was fired from his job at an amusement park after coworkers made at least five sexual harassment complaints against him.
Elonis took to Facebook to voice his opinions about his estranged wife, his former employer and his old coworkers.
The statements began with Elonis posting an "I wish" caption beneath a Halloween photo showing him holding a knife to a coworker's neck. That coworker had filed a sexual harassment complaint against Elonis shortly before Elonis lost his job.
Elonis then began posting statements directed at his estranged wife. In one message, he wrote: "If I only knew then what I know now, I would have smothered your ass with a pillow, dumped your body in the back seat, dropped you off in Toad Creek, and made it look like a rape and murder."
On Nov. 4, 2010, Elonis's wife secured an order of protection based on the messages. After this order was entered, Elonis took to Facebook to post about the "best place to fire a mortar launcher" at his estranged wife. Elonis followed up on Nov. 15, writing that his estranged wife's order of protection wasn't thick enough to stop a bullet.
These two statements formed the bases for two federal charges brought against Elonis for "unlawful threats made against [his] estranged wife," in violation of 18 U.S.C. § 875(c). Elonis was also charged with making unlawful threats to local law enforcement, for bragging that he had "enough explosives to take care of the state police and the sheriff's department" and with making unlawful threats against elementary school children for writing about initiating "the most heinous school shooting ever imagined[.]" Both of these statements, prosecutors alleged, also violated 18 U.S.C. § 875(c).
After investigators interviewed Elonis at his house, Elonis bragged that he had been armed with explosives and was prepared to trigger the detonator. This statement formed the basis for a fifth charge levelled against him by the federal government. Elonis was charged on December 8, 2010 with five counts of transmitting in interstate commerce communications containing threats to injure another person, in violation of 18 U.S.C. § 875(c).
Elonis argued at his trial that his statements were rap lyrics he had written to blow off steam and to cope with his wife leaving him. The lyrics were not any different from rap star Eminem's lyrics, he argued. Eminem has rapped, for instance, about raping his mother (in "Kill You") and murdering his ex-wife (in "Kim"), among other career highlights.
The jury didn't buy it, and Elonis was convicted after a trial in United States District Court for the Eastern District of Pennsylvania. The district court sentenced Elonis to 44 months in prison and additional 36 months of supervision following his release.
Elonis appealed, arguing that prosecutors had to prove he had a subjective intent to threaten another person, and absent proof of subjective intent to threaten, his statements were protected as free speech by the First Amendment to the Constitution of the United States. Prosecutors, on the other hand, argued successfully that the test of whether a statement is threatening under 18 U.S.C. § 875(c) is whether a reasonable, objective person would find the statements to be threatening.
Lower federal and state courts across the United States are split on whether subjective intent to threaten must be shown to sustain a "threat" conviction, but two federal appellate courts affirmed Elonis's conviction.
Elonis has steadfastly maintained that his statements were not intended as threats. Free speech advocates worry that many form of communications—including popular rap music—could be swept up in the gambit of criminal "threat" speech if the "objective standard" employed in the Elonis case is sanctioned by the Supreme Court.
The Thomas Jefferson Center for the Protection of Free Expression argued in an amicus brief that the Elonis case presented the high court with an opportunity to address whether assumptions about certain types of expression might end with the criminalization of artistic expression, writing that "certain extreme sub-genres of rap such as gangsta rap, carry with them many negative stereotypes of violence and crime….Rap has long been part of black oppositional culture, spurring controversies…over lyrics allegedly glorifying — if not encouraging — the killing of police officers."
The Center and other free-speech advocates worry that artists who write lyrics that portray crime and violence may be targeted by law-enforcement officials and others who want to silence their forms of expression, on the basis that their speech constitutes "threatening" language.
Arnold & Smith, PLLC is a Charlotte based criminal defense, traffic violation defense and civil litigation law firm servicing Charlotte and the surrounding area. If you or someone you know need legal assistance, please contact Arnold & Smith, PLLC today at (704) 370-2828   or find additional resources here.
About the Author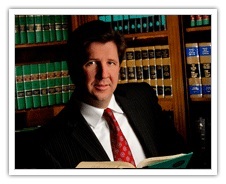 Brad Smith is a Managing Member of Arnold & Smith, PLLC, where he focuses on the areas of criminal defense, DUI / DWI defense and traffic defense.
Mr. Smith was born and raised in Charlotte. He began his legal career as an Assistant District Attorney before entering private practice in 2006.
In his free time, Mr. Smith enjoys traveling, boating, golf, hiking and spending time with his wife and three children.
Sources:
http://www.justice.gov/sites/default/files/osg/briefs/2013/01/01/2013-0983.resp.pdf
http://www.scotusblog.com/case-files/cases/elonis-v-united-states/
http://www.scotusblog.com/2014/11/argument-preview-the-social-media-as-a-crime-scene/
http://www.americanbar.org/content/dam/aba/publications/supreme_court_preview/BriefsV4/13-983_pet_amcu_mbbfap.authcheckdam.pdf
http://sblog.s3.amazonaws.com/wp-content/uploads/2014/04/13-983tsacTJCElonisvUSA.pdf
http://www.usatoday.com/story/life/music/2014/11/25/eminem-shady-xv-misogyny-violence/19444645/
Image Credit: 
http://commons.wikimedia.org/wiki/Category:Eminem#mediaviewer/File:EminemSlimShady.PNG
See Our Related Video from our YouTube channel:
https://www.youtube.com/user/ArnoldSmithPLLC/videos
See Our Related Blog Posts: