J. Bradley Smith of Arnold & Smith, PLLC answers the question "Should I talk to the police?"
Americans are well informed of the facts—and the rhetoric—surrounding the high-profile police killings of Michael Brown in Ferguson, Missouri and Eric Garner in New York City this past summer. Most are just as familiar with killing of two New York City police officers last weekend by a man who said the point-blank shootings were retribution for Garner's killing.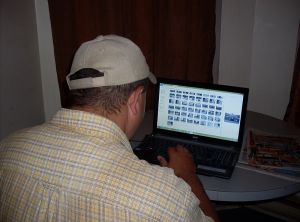 The man—Ismaaiyl Brinsley—allegedly posted on the website Instagram some three hours before fatally shooting officers Wenjian Liu and Rafael Ramos that he was "Putting Wings on Pigs Today." The term "pig" is an insulting form of slang that refers to a law-enforcement officer. One gives someone wings—a reference to angel's wings—by murdering someone. Brinsely's post, translated, meant he planned to kill some police officers.
Now police in Chicopee, Massachusetts are seeking a criminal complaint against a 27-year-old man who also allegedly used the phrase "put wings on pigs" in a post on his Facebook page. That man—Charles DiRosa—is not accused of killing anyone, but police view the comment as a threat, according to Chicopee Police Department spokesman Michael Wilk.
The complaint, filed by members of the detective bureau in Chicopee District Court, is described as a "show-cause" complaint. A report by the local CBS affiliate described the charge against DiRosa as a "Threat To Commit A Crime." At the show-cause hearing, the District Court will decide whether the complaint is valid. If so, DiRosa will be entitled to have a trial to answer and defend against the charge.
The "wings on pigs" post brings into laser focus the latest clash between the free speech rights of citizens and the manner in which federal, state and local governments criminalize, marginalize or limit speech. Restricting speech that constitutes a "direct incitement to harm," which threatens national security, or which threatens the maintenance of public order has been sanctioned since the beginnings of our American Republic, according to the Wall Street Journal.
Before the so-called sexual revolution, efforts at censoring speech and content "tended to focus on sexual morality, pornography and obscenity," according to John O'Sullivan, writing earlier this year in the Journal. More recently, universities, politicians and others have moved to censor and restrict so-called "hate speech" as a part of campaigns to "end bullying."
For the charge against DiRosa to stand, the "wings on pigs" post must "fit within the incitement exception," according to the Washington Post. That means DiRosa's Facebook post must be "likely to produce imminent unlawful conduct, as opposed to" advocating illegal action at an indefinite future time.
Eugene Volokh, a Constitutional Law professor at the University of California at Los Angeles, said police have the right to investigate persons like DiRosa who post apparent threatening messages, to "see whether such speakers are actually planning something beyond speech."
Volokh thinks DiRosa's post—even if it advocates murder—advocates murder at some indefinite future time, making it protected speech pursuant to a pair of United States Supreme Court decisions—Brandenburg v. Ohio (1969) and Hess v. Indiana (1973). Volokh also notes that DiRosa gave no specificity as to the identity of the intended victim, nor the time or place at which the threat would be carried out.
In the end, Volokh believes prosecuting DiRosa for the "wings on pigs" post is forbidden by the First Amendment to the Constitution of the United States.
Arnold & Smith, PLLC is a Charlotte based criminal defense, traffic violation defense and civil litigation law firm servicing Charlotte and the surrounding area. If you or someone you know need legal assistance, please contact Arnold & Smith, PLLC today at (704) 370-2828   or find additional resources here.
About the Author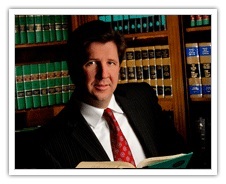 Brad Smith is a Managing Member of Arnold & Smith, PLLC, where he focuses on the areas of criminal defense, DUI / DWI defense and traffic defense.
Mr. Smith was born and raised in Charlotte. He began his legal career as an Assistant District Attorney before entering private practice in 2006.
In his free time, Mr. Smith enjoys traveling, boating, golf, hiking and spending time with his wife and three children.
Sources:
http://www.masslive.com/news/index.ssf/2014/12/chicopee_police_to_seek_criminal_complaint_for_wings_on_pigs_facebook_post.html
http://nypost.com/2014/12/20/2-nypd-cops-shot-execution-style-in-brooklyn/
http://boston.cbslocal.com/2014/12/23/chicopee-man-faces-charges-for-put-wings-on-pigs-facebook-post/
http://www.wsj.com/articles/no-offense-the-new-threats-to-free-speech-1414783663
http://www.washingtonpost.com/news/volokh-conspiracy/wp/2014/12/23/arrest-for-put-wings-on-pigs-post-likely-violates-the-first-amendment/
Image Credit: 
http://commons.wikimedia.org/wiki/File:Man_using_computer.jpg
See Our Related Video from our YouTube channel:
https://www.youtube.com/user/ArnoldSmithPLLC/videos
See Our Related Blog Posts: