J. Bradley Smith of Arnold & Smith, PLLC answers the question "If I have an outstanding warrant, what should I do?"
The "Hands up, don't shoot!" moniker is all the rage in the United States, with prominent professional athletes in the National Basketball Association and National Football League, as well as well-known celebrities, politicians, political pundits and media figures adopting the meme—some displaying the same on tee shirts proclaiming the phrase.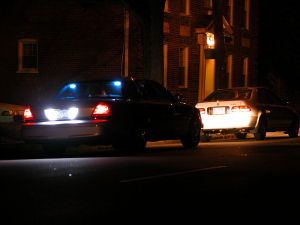 Long before the rage—before Michael Brown was shot to death by Officer Darren Wilson in Ferguson, Missouri, and before New Yorker Eric Garner died after being wrestled to the ground by a small team of New York City police officers—an unarmed backseat passenger in Billings, Montana was shot to death for failing to raise his hands during what began as a simple traffic stop.
Officer Grant Morrison said that on the night of April 14, 2014 he saw a car "turn quickly and decided to follow it." After following it, Morrison said, he pulled the car over because of a "light violation." Richard Ramirez was a passenger in the car.
Morrison testified at a hearing that after pulling the car over, he noticed that the back right passenger was pushing against the door. Morrison ordered all of the car's occupants to raise their hands, but the 38-year-old Ramirez kept fumbling for something in his pocket.
A dash-cam video of the incident showed Morrison yelling "Hands up!" at least six times. Morrison testified that he thought Ramirez was going to kill him because he did not raise his hands when ordered to do so. Morrison shot Ramirez three times, killing him.
Montana state law requires a "coroner's inquest"—or a hearing—to determine whether a law-enforcement officer's actions were justified, any time a person is killed while in custody or as a result of contact with a law-enforcement officer.
At that hearing, Detective Brett Kruger acknowledged that Ramirez was unarmed at the time of the shooting. He said he thought Ramirez was trying to hide "two cellophane bags with a small amount of methamphetamine and a syringe [that] were later found near where Ramirez had been sitting in the back seat of the vehicle."
Much of the inquest hearing focused on Ramirez's criminal history and past contact with Billings police officers. Morrison had met with Ramirez's parents the night before the shooting. Ramirez was a suspect in another shooting and officers were looking for him, however Morrison said when he pulled over the car for the "light violation" he did not know Ramirez was in it.
Morrison testified that he did recognize Ramirez before shooting him.
Ramirez's sister, Julie, told the Daily Mail that she did not understand why Morrison could not have used his Taser on her brother. "When Officer Morrison got out of that patrol car, he knew he was going to kill my brother," she said.
Morrison said he thought Ramirez had a gun and he did not have time to holster his already-drawn gun in order to retrieve his Taser. He said shooting Ramirez was the hardest decision he had ever made.
This was not, however, the first time Morrison shot a person during a traffic stop. In 2013, Morrison shot and killed a man when the man reached for a pellet gun. Morrison was cleared of wrongdoing in that case, and on Wednesday, a jury cleared Morrison of any wrongdoing in Ramirez's killing.
Arnold & Smith, PLLC is a Charlotte based criminal defense, traffic violation defense and civil litigation law firm servicing Charlotte and the surrounding area. If you or someone you know need legal assistance, please contact Arnold & Smith, PLLC today at (704) 370-2828   or find additional resources here.
About the Author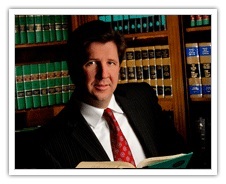 Brad Smith is a Managing Member of Arnold & Smith, PLLC, where he focuses on the areas of criminal defense, DUI / DWI defense and traffic defense.
Mr. Smith was born and raised in Charlotte. He began his legal career as an Assistant District Attorney before entering private practice in 2006.
In his free time, Mr. Smith enjoys traveling, boating, golf, hiking and spending time with his wife and three children.
Sources:
http://www.dailymail.co.uk/news/article-2899250/Killing-Montana-man-police-eyed-coroners-inquest.html
http://billingsgazette.com/news/local/crime-and-courts/live-coverage-coroner-s-inquest-into-richard-ramirez-shooting-death/article_b6219619-e740-57b1-b8f5-4512c2713036.html
Image Credit: 
http://commons.wikimedia.org/wiki/File:2004-02-25_Night_traffic_stop_in_Durham_2.jpg
Image courtesy of Ildar Sagdejev
See Our Related Video from our YouTube channel:
https://www.youtube.com/user/ArnoldSmithPLLC/videos
See Our Related Blog Posts: