J. Bradley Smith of Arnold & Smith, PLLC answers the question "Can I represent myself on a traffic ticket?"
A 38-year-old Gaston County woman has been charged with reckless driving after a school bus crash that injured 23 middle school students, despite the fact that a North Carolina State Trooper said the crash was not caused by "something she was doing."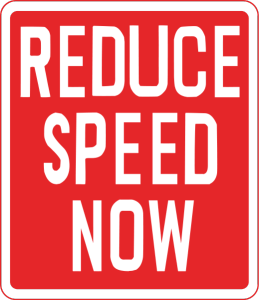 The driver—Annette Phillips—was charged Thursday after the school bus she was driving flipped on its side on a curvy stretch of Chapel Grove Road in rural southwestern Gaston County. Phillips was transporting students home from Southwest Middle School in Gastonia. According to WCCB, Phillips own son was riding on the bus at the time of the accident.
Trooper John Burgin told WBTV that an overhead storage compartment door fell open, causing a distraction and blocking Phillips' line of site. When Phillips tried to clear her line of site, she ran the bus off the right side of the road, then overcorrected to the left, tipping the bus on its side.
Troopers say the bus was traveling anywhere from 30 to 40 miles per hour before the crash. The posted speed limit in the area is 45 miles-per-hour, but the stretch of Chapel Grove Road where the crash occurred bends sharply over a creek and up a steep hill. Warning signs advise drivers not to exceed 25 miles-per-hour around the curves, but troopers conceded those warnings are only suggestions.
Phillips is due in court on February 20. At worst, she faces a fine and the imposition of four license points against her driver's license. A driver's license can be revoked in North Carolina if a driver accumulates twelve points within a specified time period.
According to WCNC, Phillips has been driving school buses for two years.
Sylvia Castillo, whose kids disembarked from the bus shortly before the accident, told WCNC that she thought the school bus drivers were safe drivers.
"It was a distraction," Castillo said.
Commenters to WBTV's reports on charges being levelled against Phillips appeared to agree, referencing Trooper Burgin's admission that the storage compartment popping open was "an unfortunate distraction" and that the accident was not a result of "something [Phillips] was doing." At least two commenters suggested Phillips was charged so that Gaston County Schools could escape liability for the accident.
"The only reason this driver is being charged is to keep the schools' liability limited and to put the burden on this driver instead of the lousy mechanically unsound buses that they run," commenter Mike Swaney wrote on WBTV's Comments section on Thursday.
In order to be found guilty of reckless driving in North Carolina, the State must prove that a person operated a motor vehicle "carelessly and heedlessly in willful or wanton disregard of the rights and safety of others," or "without due caution and circumspection and at a speed or in a manner so as to endanger any person or property[.]"
Another WBTV commenter—Jason Head—suggested that the stretch of road on which the wreck occurred does not contain adequate warning signs.
"[I]f you're not from around the area and you hit those curves above the speed limit, it's pretty much a done deal," Head wrote.
Phillips was likely familiar with the curves since she probably drives them every day. It is less likely that she was acquainted with trying to navigate the curves while dealing with an overhead storage compartment door that flew open in her face.
Arnold & Smith, PLLC is a Charlotte based criminal defense, traffic violation defense and civil litigation law firm servicing Charlotte and the surrounding area. If you or someone you know need legal assistance, please contact Arnold & Smith, PLLC today at (704) 370-2828   or find additional resources here.
About the Author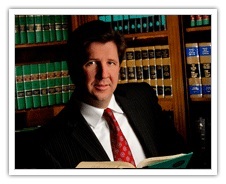 Brad Smith is a Managing Member of Arnold & Smith, PLLC, where he focuses on the areas of criminal defense, DUI / DWI defense and traffic defense.
Mr. Smith was born and raised in Charlotte. He began his legal career as an Assistant District Attorney before entering private practice in 2006.
In his free time, Mr. Smith enjoys traveling, boating, golf, hiking and spending time with his wife and three children.
Sources:
http://www.wbtv.com/story/27850954/school-bus-overturns-in-gaston-county
http://www.wccbcharlotte.com/news/local/UPDATE-New-Insight-into-Bus-that-Flipped-Injuring-28-Students-288765791.html
http://www.wcnc.com/story/news/2015/01/15/driver-charged-after-gaston-co-bus-crash/21818163/
http://www.wect.com/story/27850954/school-bus-overturns-in-gaston-county
http://www.ncga.state.nc.us/EnactedLegislation/Statutes/HTML/BySection/Chapter_20/GS_20-140.html
Image Credit: 
http://commons.wikimedia.org/wiki/File:Singapore_Road_Signs_-_Warning_Sign_-_Slow_down.svg
Image courtesy of "Woodennature"
See Our Related Video from our YouTube channel:
https://www.youtube.com/user/ArnoldSmithPLLC/videos
See Our Related Blog Posts: