Charlotte DWI Lawyer Brad Smith answers the question: A past conviction is keeping me from finding work what can I do?
The State of Georgia has employed a woman to protect its most vulnerable children despite her convictions for forgery and on charges stemming from a 2011 road-rage incident.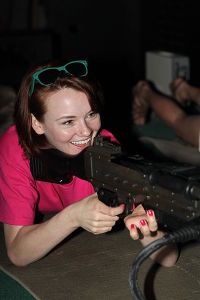 The woman—Paige Newsome—was employed last May in Cherokee County by the Georgia Division of Family and Children Services as a child-protection investigator. Applicants for employment by the State of Georgia are required to report any convictions or pending criminal charges on their employment applications. Newsome reported four traffic convictions, and she noted that charges were pending against her related to defrauding her father out of more than $1,700 by forging his name on checks.
Newsome failed to report that she pled guilty to charges in Louisiana stemming from a 2011 Interstate 20 road-rage incident in which Newsome allegedly pointed a revolver at another driver after cutting in front of him. The State of Georgia discovered the road-rage conviction but hired Newsome anyway.
A month after Newsome began working for the Division of Family and Children Services, she pleaded guilty to two counts of forgery for signing her father's name to checks without his permission. She was fined $250 and placed on probation for a year.
On her employment application, Newsome had claimed that since she planned to plead guilty under Georgia's "First Offender Statute," she would not be fined and would not be placed on probation. According to Atlanta, Georgia-based 11 Alive, "charges handled under the First Offender Statute do not have to be reported," so Newsome had no obligation to report the pending forgery charge when she submitted her application.
As recently as last month, a human resources manager expressed concern that Newsome had failed to report the road-rage incident on her employment application, but the same manager recommended that Newsome's employment continue. A Division spokesperson called Newsome a model employee.
A former Division official told 11 Alive that the Division follows written employment policies to the letter out of fear of lawsuits from employees who are terminated. Employees convicted of forgery in the first or second degree are barred from employment; Newsome was convicted of forgery in the fourth degree, a lesser crime that did not affect her eligibility for employment. Drawing and pointing a revolver at a person during a road-rage incident is not on the list of crimes that would prohibit a person from being employed by the Division, so Newsome's road-rage conviction had no impact on her employment.
In addition to the application and background check, new employees of the State are required to undertake a loyalty oath. Investigators with 11 Alive submitted an open-records request to the Division requesting loyalty oaths for only employees with criminal records. In response, the Division claimed that 11 Alive "would have to pay more than $64,000 to get copies of the records."
Investigators with 11 Alive looked into Newsome's employment after learning that, despite her criminal record, she had been employed "in a position that would send her into the homes of at-risk children."
Arnold & Smith, PLLC is a Charlotte based criminal defense, traffic violation defense and civil litigation law firm servicing Charlotte and the surrounding area. If you or someone you know need legal assistance, please contact Arnold & Smith, PLLC today at (704) 370-2828   or find additional resources here.
About the Author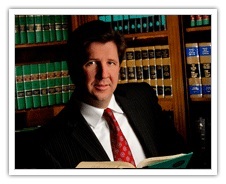 Brad Smith is a Managing Member of Arnold & Smith, PLLC, where he focuses on the areas of criminal defense, DUI / DWI defense and traffic defense.
Mr. Smith was born and raised in Charlotte. He began his legal career as an Assistant District Attorney before entering private practice in 2006.
In his free time, Mr. Smith enjoys traveling, boating, golf, hiking and spending time with his wife and three children.
Sources:
http://www.11alive.com/story/news/local/investigations/2015/01/14/dfcs-investigator-criminal-past/21777533/
Image Credit: 
http://commons.wikimedia.org/wiki/File:USMC-120315-M-EY704-405.jpg
See Our Related Video from our YouTube channel:
https://www.youtube.com/user/ArnoldSmithPLLC/videos
See Our Related Blog Posts: