J. Bradley Smith of Arnold & Smith, PLLC answers the question "Should I talk to the police?"
Americans are well informed of the facts—and the rhetoric—surrounding the high-profile police killings of Michael Brown in Ferguson, Missouri and Eric Garner in New York City this past summer. Most are just as familiar with killing of two New York City police officers last weekend by a man who said the point-blank shootings were retribution for Garner's killing.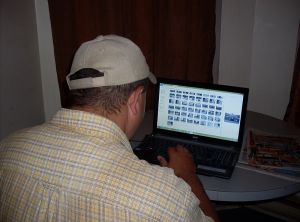 The man—Ismaaiyl Brinsley—allegedly posted on the website Instagram some three hours before fatally shooting officers Wenjian Liu and Rafael Ramos that he was "Putting Wings on Pigs Today." The term "pig" is an insulting form of slang that refers to a law-enforcement officer. One gives someone wings—a reference to angel's wings—by murdering someone. Brinsely's post, translated, meant he planned to kill some police officers.
Now police in Chicopee, Massachusetts are seeking a criminal complaint against a 27-year-old man who also allegedly used the phrase "put wings on pigs" in a post on his Facebook page. That man—Charles DiRosa—is not accused of killing anyone, but police view the comment as a threat, according to Chicopee Police Department spokesman Michael Wilk.
The complaint, filed by members of the detective bureau in Chicopee District Court, is described as a "show-cause" complaint. A report by the local CBS affiliate described the charge against DiRosa as a "Threat To Commit A Crime." At the show-cause hearing, the District Court will decide whether the complaint is valid. If so, DiRosa will be entitled to have a trial to answer and defend against the charge.