Charlotte DWI Lawyer Brad Smith answers the question: What are the long term effects of being convicted of a crime?
Officials in a northern Idaho city have threatened two citizens with arrest, fines and imprisonment after the citizens "politely declined" a same-sex couple's request to be married at their wedding chapel.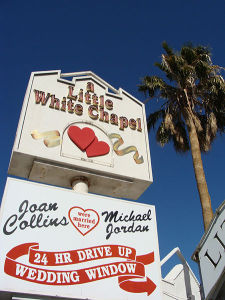 Donald and Evelyn Knapp, who own the Hitching Post wedding chapel in Coeur d'Alene, Idaho, were notified by city authorities that they violated Coeur d'Alene's city code Chapter 9.56, which provides for "equal opportunities for employment, housing, commercial property, and the use of public accommodations… regardless of sexual orientation and/or gender identity/expression[.]"
City Attorney Warren Wilson told the Idaho Statesman that the term "public accommodations" applies to wedding activity, noting that similar laws have applied to florists, bakeries and photographers in other states who refused to work on same-sex weddings.
Donald Knapp told KXLY in May that he could not unite people in a way that he believes is in conflict with what the Bible teaches. The Coeur d'Alene ordinance provides exemptions for religious organizations, but the Knapps' wedding chapel is a for-profit business, so the exemptions do not apply to them.
The Knapps face a 180-day jail term and $1,000 per-day fine for each day they decline to perform the same-sex wedding. Under Title 1, Chapter 1.28(B) of Coeur d'Alene's city code, the penalties are cumulative, meaning the Knapps face a separate 180-day jail term and $1,000 fine for each day on which their refusal continues.
The Knapps have filed a lawsuit to enjoin the city from enforcing the ordinance. In the lawsuit, they argue that they are subject to criminal penalties because they declined to "perform a wedding service that contradicts their religious beliefs and ministerial vows." This, they argue, violates the First and Fourteenth Amendments to the Constitution of the United States as well as Idaho's Free Exercise of Religion Protected Act.
Earlier this year, an Oregon couple was forced to shutter its bakery in the face of protests and boycotts after they declined in February 2013 to bake a wedding cake for a lesbian couple. The Oregon Bureau of Labor and Industries found that Aaron and Melissa Klein and their business—Sweet Cakes by Melissa—discriminated against the couple and fined them $150,000. The Kleins have appealed the fine, and say if it is not overturned, it will "definitely" bankrupt them.
In Washington State, where it is illegal for businesses to refuse to sell goods, merchandise and services to any person because of one's sexual orientation, a Kennewick florist named Barronelle Stutzman has been embroiled in litigation ever since she told a long-time customer she could not provide flowers for his same-sex wedding. She told the man her refusal was based on "her relationship with Jesus Christ." Stutzman is defending multiple lawsuits brought by aggrieved couples, the American Civil Liberties Union and others, and has brought a suit of her own, arguing that she "had to take a stand" in defense of her faith.
Earlier this year, the United States Supreme Court refused to consider the appeal of a New Mexico photographer who refused to photograph a same-sex wedding ceremony. The New Mexico Supreme Court ruled unanimously in 2013 that Elane Photography violated New Mexico's Human Rights Act when the business refused to take photos at a lesbian couple's wedding ceremony. The owner and photographer—Elaine Huguenin—said photographing the ceremony would have violated her religious beliefs.
In that case, Huguenin was ordered to pay the aggrieved couple's $7,000 legal bill, however the couple—Vanessa Willock and her partner Misti Collingsworth—waived it.
Arnold & Smith, PLLC is a Charlotte based criminal defense, traffic violation defense and civil litigation law firm servicing Charlotte and the surrounding area. If you or someone you know need legal assistance, please contact Arnold & Smith, PLLC today at (704) 370-2828   or find additional resources here.
About the Author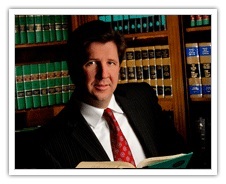 Brad Smith is a Managing Member of Arnold & Smith, PLLC, where he focuses on the areas of criminal defense, DUI / DWI defense and traffic defense.
Mr. Smith was born and raised in Charlotte. He began his legal career as an Assistant District Attorney before entering private practice in 2006.
In his free time, Mr. Smith enjoys traveling, boating, golf, hiking and spending time with his wife and three children.
Sources:
http://www.spokesman.com/stories/2014/oct/17/hitching-post-sues-coeur-dalene-after-declining-ma/
http://www.washingtonpost.com/news/volokh-conspiracy/wp/2014/10/18/can-ministers-who-make-a-living-by-conducting-weddings-be-required-to-conduct-same-sex-weddings/
http://www.sterlingcodifiers.com/codebook/getBookData.php?section_id=894070
http://www.sterlingcodifiers.com/codebook/index.php?book_id=603
http://www.spokesman.com/stories/2014/may/15/ministers-diverge-in-opinion-on-lifting-of-idahos/
http://www.newsmax.com/US/Oregon-baker-same-sex-cake/2014/09/29/id/597601/
http://www.huffingtonpost.com/2013/09/04/washington-florist-gay-wedding_n_3866614.html
http://www.wisconsingazette.com/breaking-news/washington-florist-faces-trial-for-refusing-gay-wedding-job.html
http://www.huffingtonpost.com/2013/03/07/arlenes-flower-shop-gay-wedding-washington_n_2828195.html
http://www.huffingtonpost.com/2014/04/07/supreme-court-gay-wedding-photography_n_5104699.html
http://www.nytimes.com/2013/11/19/us/weighing-free-speech-in-refusal-to-photograph-ceremony.html
Image Credit: 
http://commons.wikimedia.org/wiki/File:Little_White_Chapel.jpg
Image by "Lola's Big Adventure!"
See Our Related Video from our YouTube channel:
https://www.youtube.com/user/ArnoldSmithPLLC/videos
See Our Related Blog Posts: