Charlotte DWI Lawyer Brad Smith answers the question: What are the long term effects of being convicted of a crime?
A group of Texas pastors who participated in a political effort to repeal a controversial city ordinance have been targeted by pro bono attorneys representing the City of Houston.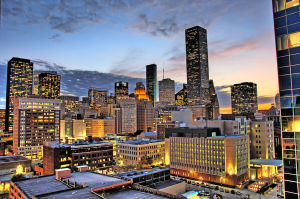 The pastors and others filed a lawsuit after petitioning unsuccessfully to repeal Houston's "Equal Rights Ordinance." Attorneys representing the city subpoenaed sermons and other materials related to the ordinance, to Mayor Annise Parker and the subject of homosexuality. On Wednesday, however, Mayor Parker backed away from the subpoenas, calling them overly broad and appearing to agree with critics who said the subpoenas trampled on the pastors' free speech rights.
The ordinance was passed this spring with great fanfare, however the "roaring chorus of cheers" that erupted inside Houston's city hall in May has dulled, and the passage of the anti-discrimination ordinance that precipitated those cheers is circling into a drain of acrimony.
The council that governs Texas' largest city passed by a vote of 11-6 what many consider to be Mayor Parker's signature achievement. The ordinance was passed after a string of hotly-contested public meetings.
The ordinance outlaws discrimination based on a variety of factors. Initially Mayor Parker suggested that the idea for the ordinance arose after African-American men complained that they were refused entry to nightclubs in the city based on their race.
Race, however, is already a protected characteristic under various state and federal laws applicable in Houston, and the debate over the ordinance "centered mainly on the rights of gay and transgendered people." As KHOU reported, the openly homosexual Parker "acknowledged and essentially encouraged that perception" at the May meeting "with a pointed remark that the debate was about" her.
Though outnumbered, some vocal opponents of the ban—mainly Christian pastors—vowed to continue fighting the ordinance. Grace Community Church Pastor Steve Riggle suggested petitioning for a referendum to put the ordinance before voters; others suggested launching a recall movement against the mayor and council members who voted in favor of the ordinance.
Opponents were critical of provisions that they said placed women and children in danger. While specific language that would have allowed transgendered men and women to choose for themselves which public restrooms they used was stripped from the final ordinance, critics said the broad wording of the final rules still allowed that result. Opponents worried that women and children would be exposed to sexual predators who cross-dressed in order to gain entry into ladies' restrooms.
Many other opponents of the ordinance cited their religious beliefs. Maria Villanueva waved a copy of the Bible as she spoke at the May city council meeting, arguing that the council was making a criminal out of her simply because she was a Christian.
After their repeal petition was rejected and the pastors sued the city, lawyers who are representing the city free of charge issued a subpoena on Riggle and other pastors who spoke out against the ordinance, seeking copies of "all speeches, presentations, or sermons related to [the equal rights ordinance], the Petition, Mayor Annise Parker, homosexuality, or gender identity prepared by, delivered by, revised by, approved by" or in the possession of the pastors.
Eugene Volokh, a law professor at the University of California at Los Angeles, said the subpoenas were "vastly overbroad" and wondered how the pastor's sermons could be relevant. He said it was unusual to see that kind of subpoena in "a purely political controversy."
Arnold & Smith, PLLC is a Charlotte based criminal defense, traffic violation defense and civil litigation law firm servicing Charlotte and the surrounding area. If you or someone you know need legal assistance, please contact Arnold & Smith, PLLC today at (704) 370-2828   or find additional resources here.
About the Author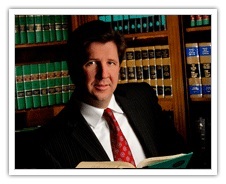 Brad Smith is a Managing Member of Arnold & Smith, PLLC, where he focuses on the areas of criminal defense, DUI / DWI defense and traffic defense.
Mr. Smith was born and raised in Charlotte. He began his legal career as an Assistant District Attorney before entering private practice in 2006.
In his free time, Mr. Smith enjoys traveling, boating, golf, hiking and spending time with his wife and three children.
Sources:
http://blogs.wsj.com/law/2014/10/15/houston-mayor-says-citys-sermon-subpoenas-came-as-a-surprise/
http://www.hrc.org/blog/entry/breaking-houston-mayor-annise-parker-introduces-equal-rights-ordinance
https://library.municode.com/index.aspx?clientId=10123
http://www.khou.com/story/news/local/2014/07/25/12497990/
Image Credit: 
http://commons.wikimedia.org/wiki/Houston#mediaviewer/File:Houston_night.jpg
See Our Related Video from our YouTube channel:
https://www.youtube.com/user/ArnoldSmithPLLC/videos
See Our Related Blog Posts: