J. Bradley Smith of Arnold & Smith, PLLC answers the question "If I have an outstanding warrant, what should I do?"
North Carolina is not the only state that boasts of rich fall foliage painting its Appalachian hillsides and mountains annually. Now one eastern seaboard state is counting on the falling foliage to uncover an accused cop killer.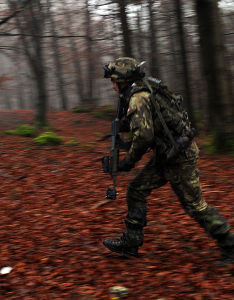 Eric Frein, a self-described "survivalist" and trained marksman who—according to his father—"doesn't miss" when he shoots, has been on the run in Pennsylvania's mountainous Appalachian region since September 12. Police allege Frein shot Cpl. Bryon Dickson to death and critically injured Trooper Alex Douglass outside their Pike County, Pennsylvania barracks.
Frein, who is considered "armed and extremely dangerous," ambushed the officers and then fled into the forested Poconos Mountains. The Poconos are part of the Appalachian range situated in northeast Pennsylvania.
The search for Frein has dragged on for over a month and, according to officials, it is costing taxpayers in the Keystone State some $1.1 million per day. Before the shooting, Frein lived with his parents in Seneca Lake, Pennsylvania. After his son went missing, Frein's father told authorities Frein was likely armed with an AK-47 and a .308 rifle with a scope, which were missing from the home.
Frein was trained by his father to shoot the weapons and also knows how to survive in the woods. On September 29, searchers found a cache of food, two pipe bombs and handwritten notes detailing the shootings of Dickson and Douglass when they stumbled on Frein's recently abandoned hideout.
As the search radius narrowed, police said they believed Frein could have been hiding out among rock formations near the border between Pike and Monroe Counties. In nearby Barrett Township, officials cancelled Halloween events out of fears Frein might turn make-believe horror into the real thing. The father of a 9-year-old boy living in the town said he isn't even comfortable with his son playing outdoors while Frein is on the loose.
As many as 150 state troopers are combing "the steep, rocky and wooded terrain" where Frein is thought to be hiding. Linda Heller, of nearby Price Township, thinks Frein's days on the lamb are numbered, but not because the law-enforcement dragnet is closing.
Heller said the winter season would uncover Frein. Authorities in Price Township have already reported that the forest canopy is thinning. The impending barren, leafless environment will make it easier for police to use thermal imaging technology. It will also make it easier for officers to sight Frein from above—from search helicopters—and to use cameras to get "a better shot at detecting him."
The falling leaves could also work in Frein's favor, however, one expert who is familiar with the investigation said. Patrick Patten, the founder of Tactical Woodland Operations School in North Carolina, said whatever works for the good guys also works for the bad guys. He said the impending lack of foliage could enable Frein to site officers from a greater distance, which could place the officers in greater danger.
Patten spent several years searching for the 1996 Atlanta Olympics bomber Eric Rudolph. He said he once walked 600 miles in a ten-month span searching for Rudolph, without finding a single clue. Rudolph was eventually apprehended in 2003 rustling through a dumpster in Murphy, North Carolina.
Tactical Tracker Training School President Larry Wilkinson likened the search for Frein to the search for Rudolph, saying that right now, "They have no idea where he is."
Arnold & Smith, PLLC is a Charlotte based criminal defense, traffic violation defense and civil litigation law firm servicing Charlotte and the surrounding area. If you or someone you know need legal assistance, please contact Arnold & Smith, PLLC today at (704) 370-2828   or find additional resources here.
About the Author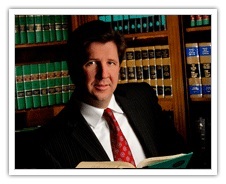 Brad Smith is a Managing Member of Arnold & Smith, PLLC, where he focuses on the areas of criminal defense, DUI / DWI defense and traffic defense.
Mr. Smith was born and raised in Charlotte. He began his legal career as an Assistant District Attorney before entering private practice in 2006.
In his free time, Mr. Smith enjoys traveling, boating, golf, hiking and spending time with his wife and three children.
Sources:
http://www.wbtv.com/story/26761992/pa-town-cancels-halloween-amid-manhunt
http://www.nydailynews.com/news/crime/eric-frein-pa-manhunt-costs-1-1-million-week-article-1.1972019
http://www.examiner.com/article/pennsylvania-best-fall-foliage-road-trip-scranton-poconos-appalachian-trail
http://www.timesleader.com/news/local-news-news/50324982/Manhunt
http://www.800poconos.com/map/
http://www.visitpa.com/pennsylvania-facts-history
http://abcnews.go.com/US/eric-frein-manhunt-prompts-town-cancel-halloween/story?id=26105534
http://abcnews.go.com/US/wireStory/ambush-suspect-lose-advantage-leaves-fall-26138288?page=2
http://www.carolinapublicpress.org/15508/ten-years-later-recalling-the-arrest-of-eric-rudolph-wncs-homegrown-terrorist
Image Credit: 
http://commons.wikimedia.org/wiki/File:Go_Go_Go_(5186217025).jpg
See Our Related Video from our YouTube channel:
https://www.youtube.com/user/ArnoldSmithPLLC/videos
See Our Related Blog Posts: